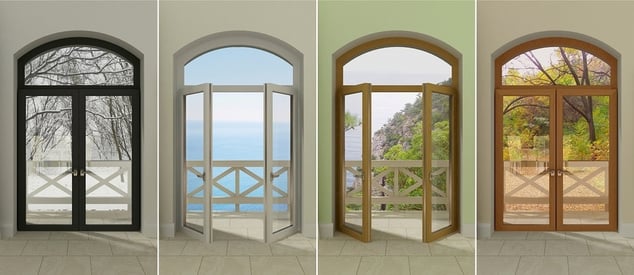 As the year begins so does planning and goal-setting ­– which is especially important if home improvement is on your to-do list in 2017. To keep your home comfortable and looking beautiful all year round, we have compiled this seasonal checklist to help you keep track of the most important jobs by season.
Here are five things you should be doing to stay on top of your home improvements in 2017:
Winter Home Improvements
The priority during the cooler months is to check the insulation and make sure that your home does not leak warmth:
Clean the fireplace and inspect the furnace: all your heating devices should be in perfect condition.
Treat your windows: windows are notorious for leaking heat, so inspect your weather stripping and treat the windows.
Inspect the plumbing pipes: if they are not properly sealed, they could burst or get clogged by water that has turned into ice.
Add insulation where needed: check your attic and your basement first.
You can read more about the ideal home improvements for winter here.
Spring Home Improvements
Spring, with it's increased sunshine and longer days, is ideal for home improvement projects. Why not start with these:
Reseal your deck: last year's sunshine, rain and snow will have taken a toll on the wood, so make sure to reseal it in order to preserve its beauty for yet another year.
Care for your lawn: if you want it perfect before summer kicks in, now is the perfect time to fertilize it and have your lawn mower serviced.
Repair the exterior of your home: all you need is a sunny day to recoat the chipped or peeling paint on your home.
Inspect your outdoor furniture: ensure that it is in optimal condition; if not, you still have time to get new furniture before summer
Replace your windows: spring is ideal for this, as the weather is not too hot yet.
If you need more reasons to start improving your home this spring, check out our article on this topic. Also, be sure to avoid these common spring home improvement mistakes.
Summer Home Improvements
Your top priorities for this season should be keeping your garden looking beautiful and your home cool:
Prune the trees and the shrubs: this ensures that you will have a great looking garden come fall.
Fill any asphalt gaps or cracks: the weather is hot and it helps with drying the cement.
Have your air conditioning inspected: ideally, you should have a professional look at it and also clean its filters regularly.
Prepare for the BBQ season: make sure your BBQ and the auxiliary tools are clean and prepared.
In order to ensure that all your summer home improvement projects will be tackled without delay or unpleasant situations, read our four secrets to completing successful projects before summer ends.
Fall Home Improvements
Your focus for Fall is to prepare for the cold season and deal with falling leaves:
Clean the gutters: leaves may easily clog them, which can result in water damage to your basement or exterior.
Get your roof inspected: before the rainy season sets in, get a professional to inspect your roof for any missing tiles and perform repairs if needed.
Paint the walls: come winter, you will spend more time indoors, so make your home as welcoming as possible.
Get your snow blower serviced: do it now, before the winter rush that will monopolize repairmen's time.
Put away your outdoor furniture: give it a thorough cleaning and store it in a cool and dry place until summer.
Need more ideas? Check out our complete guide for fall home improvements.