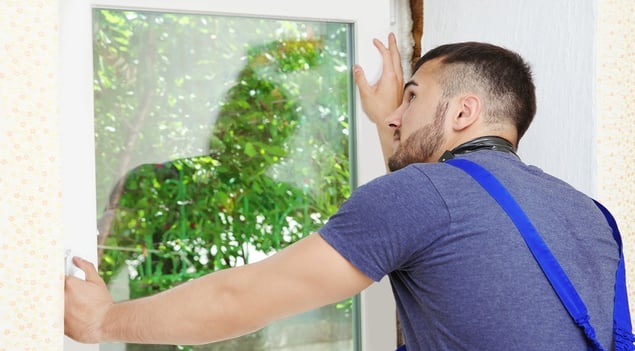 Savvy homeowners recognize that it is important to consider the return on investment when carrying out improvements to their home. Whether you plan on selling your home in the next year, the next ten years or perhaps you are not considering selling at all, it is still a good idea to think about how your home improvement projects can benefit you financially, either now or in the future. There are many kinds of home improvement projects that can add value to your home, but perhaps replacement windows offer some of the most considerable results. The purpose of this article is to discuss how replacement windows can add value to your home.
The Benefits of Replacement Windows
There are many benefits to replacing your windows, but one of the greatest is that they improve the energy efficiency of your home. Windows are an integral part of your home, and they also play a major role in your home's energy efficiency. Windows – especially if they are older and of the single pane variety – are a vehicle for temperature transfer. This means that, for example in the winter time, older style windows allow too much heat to escape, and vice versa in summer. Americans spend $29 billion annually to air condition their homes and offices, so any kind of energy efficiency improvements will make a significant difference to your utility bills. Modern windows are much more sophisticated and come in double and triple pane glass, offering homeowners significant energy savings. Furthermore, modern windows offer high-tech coatings, which prevents temperature transfer, again helping cut down the cost of energy bills and which will add significant value to your home.
How to Know When Your Windows Need Replacing
There are many signs that your windows may need replacing, but there are three main indicators to watch out for. One sign that it is time to replace your windows is if you notice your heating and cooling bills increasing. One of the main reasons homeowners replace their windows is due to a lack of energy efficiency. You know it is time to replace your windows if you deal with drafty rooms and you find that the heater or air conditioner is working harder than ever to make your home comfortable.
Carrying on from the above point, if your windows are older, single pane windows, it is time to replace them with new and more modern windows. The last twenty years have brought significant advances in both window design, options, and upgrades that impact performance. Single pane windows do not have the same features and benefits of new double – let alone triple - paned windows. These panes keep heat in during winter and out during the summer months.
Lastly, if you find it increasingly difficult to open and close your windows, this is another sign that your windows have reached their maximum life span. Whether it is from water damage, warping and wood rot or even layers of paint that have built up over the years, these all negatively impact on how well your windows function. Most often these problems cannot be repaired in a cost effective way, making replacing your windows the best option. Essentially, the newer and more advanced your windows are, the more value they will give your home.
Which Replacement Windows are Most Energy Efficient?
As we have mentioned, windows with multiple panes of glass are going to offer you the best protection in terms of energy efficiency. Double pane glass windows are filled with inert glass and are almost twice as efficient as single pane windows. Triple pane glass is even more energy efficient and can offer you the best U-factor (the rate of heat loss is indicated in terms of the U-factor) and very little loss of energy. However, triple pane windows can be quite costly, which is why budget conscious homeowners should opt to invest in triple pane glass in areas of the home that are most susceptible to energy loss, such as the side of the house has the most direct sun exposure. You can read more about which window replacements are most energy efficient here.
How Much Value Will a Window Replacement Add to Your Home in Virginia?
According to Remodeling's Cost vs Value Report 2017, replacement vinyl windows in the South Atlantic area offer up to 77.8% ROI. So you can see that while the initial outlay of replacement windows might be high, the return on investment they offer in the long run is well worth the upfront costs.