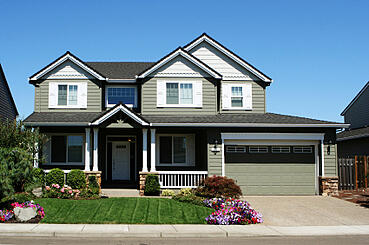 Hard selling tactics are selling strategies that are aggressive and put pressure on potential customers to buy. Many exterior home improvement companies apply these tactics to book your business. At Windows on Washington we encourage you to avoid the hard sell, to avoid a long-winded sales presentation and to receive a fair price upfront for your home improvement project.
At Windows on Washington, we believe that you should not feel pressured to buy exterior home improvement products, such as windows, siding and doors, in one night. We know that you need time to research before you make an informed decision. The best part is that our quotes are valid for 30 days, so you do not have to buy immediately, and our lifetime warranty has you covered in the longterm.

Avoid the long sales presentation.
Many replacement window and door companies want you to sit through a 2-3 hour sales presentation about why you should buy their windows or doors, then push you hard to sign a contract the same night. At Windows on Washington, we respect your home and time and feel that a sales appointment should never take that long! When we come to your home, we provide all the information on our products and services that you need to make an informed decision without the long winded dog and pony show.
One of the most popular hard selling techniques that other window and door companies may use is the "on-the-spot" discount. After investing 3 hours discussing their product and installation techniques, a sales representative will present a seriously inflated price. Then, discount after discount is applied until they reach a price that seems like a great deal - sometimes up to 50% off! At Windows on Washington, we don't play those pricing games. We have a set price for windows and doors and will share our pricing with potential customers upfront. In addition, our quotes are transparent and completely itemized, breaking out materials, product options and labor, so you know exactly what you are buying. We are confident that we sell the best products on the market at a fair price, and we do so without "manager's discounts," "model home pricing," and "buy now" discounts.

At Windows on Washington, we are committed to forming a long-term relationship with our customers to serve their current and future home improvement needs. We believe the best way to achieve this is to build trust with our customers by respecting their time, providing them with all the facts to make informed decisions, and maintaining transparency in our pricing.