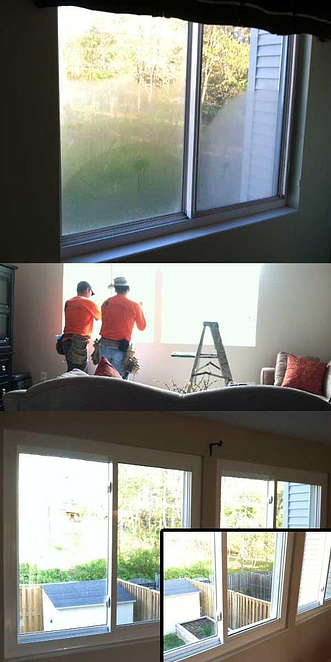 Homeowners will often ask, "What makes Windows on Washington different than other home improvement companies?"
While we know that we use best-in-class materials and the highest standard of installation methods, at the end of the day it is the people that make our company special.
This is evidenced by our no-pressure sales team, the dedicated operations and customer service departments, and the top-notch installation crews. Each division of WoW is as important as the next, and all strive for 100% customer satisfaction in every single thing they do.
The WoW Installation Team
It is invariably the installers that leave the strongest impression on our customers of the honest, hardworking and customer centered approach for which WoW is known.
While other companies consider the installation crews a potential liability, Windows on Washington puts our best foot forward when we dispatch our crews to your home. We know this because our installation crews are aligned with the heart of our corporate mission - to work on each customer's project as though it was their own home.
WoW Installers Qualifications
All of our window installers have been with Windows on Washington for 8 years and have a pride in ownership that extends well beyond the typical working relationship. Each team member is an important part of our company. This is demonstrated by the many customers that take the time to call the office or post online reviews to comment on our crews' impressive work ethic and craftsmanship.
Testimonials about WoW Installers
...I think what made me feel really sure about this company is that they only use installers that are employed by them only....no day laborers!! Installation was quick with an great attention to detail that you do not find with a lot of companies these days! I highly recommend this company! - Lori G.

...The installation team was incredible. They were very courteous and went above and beyond to complete the house in one marathon 15-hour day. Honestly, we can't shower the installation team with enough praise, they were simply fantastic! Bottom line: We HIGHLY recommend Windows on Washington!" - Christopher E.

Our installation crews are trained and certified in the latest best practice techniques, materials, and technologies, such as:
Okna Master Installer
Marvin Infinity Installer training
EPA RRP Lead Certified
OSI Tech Window Certified
Lead Carpenter
VSI (Vinyl Siding Institute) certified
For more information on how the WoW installation crews can make your home improvement plans a reality, give us a call at 703-378-1190 or click below to Request a FREE Estimate.