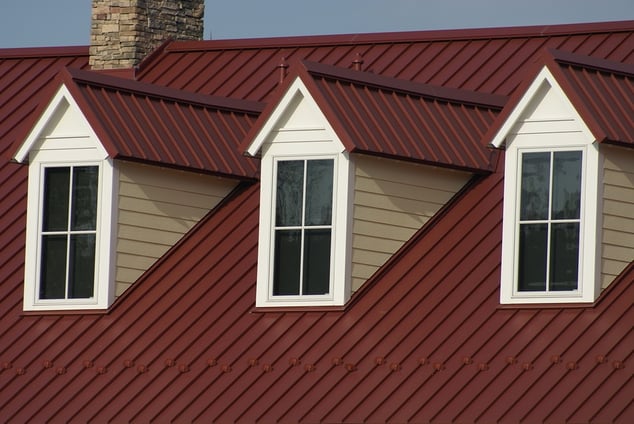 Replacing a roof is a valuable investment. Not only does it vastly improve the overall aesthetic of your home, but it can also improve the energy efficiency of your house and add value to your property.
Home improvement website, Angie's List, revealed the average homeowner spends around $11,000 to replace a roof. However, this can vary dramatically based many issues, such as on the size, shape and slope of the roof, the roofing materials chosen for the project, and the area of the country in which you reside. Since it is such a substantial investment, it is important you find the right roofing contractor for the job, but perhaps more importantly, choose the right material.
Choosing the right roofing material is an important step in the process of finding the best replacement roof for your home. In this article, we will highlight which replacement roofs are the best for Virginia area.
What is involved in roof replacement?
Replacing a roof involves removing everything on the roof, all the way down to the deck. Then, new felt paper, underlayment and shingles will be put down. The good news is a roof replacement can be done no matter how many layers of shingles are already on the roof.
When should I be replacing my roof?
Roof replacements can be done at any time or at any stage of your roof's lifespan. Roof replacements are also necessary if there is more than one layer of shingles on the roof, or if you suspect there are additional problems with your roof. Some people prefer to reroof instead of replace a roof (as it is less costly). However, there are only a few circumstances when it is worth saving money to reroof than to replace the entire roof. Generally, roof replacements are the safest and longer lasting choice.
What materials can I choose from?
When replacing a roof, asphalt, metal, clay, plastic polymer, concrete, metal and cedar are the main materials you can choose from. Each of these materials offer different lifespans, insulation levels, weight and cost. Low-cost asphalt is most common and lasts on average 20 years. Cedar is strong and sturdy, and can last up to 40 years. Clay and cement tiles are heavy and costlier, but they can last for more than 20 years.
The best material for the Virginia Area
The climate of Virginia is often unpredictable. While the climate is considered mild compared to other United States areas, severe weather such as tornadoes, tropical cyclones and storms often impact Virginia. Heavy rains also occur regularly.
Since the Virginia climate is volatile, it is vital you choose the right material for your replacement roof – material that is durable and can withstand the forces of nature over a long period of time.
Southeast residents of the United States, including Virginia, see a lot of annual rain. Virginia has an annual average of 34-45 days of thunderstorms, and an average annual precipitation of 42.7 inches. In wet and unpredictable areas, metal roofing is the best option. Not only does metal roofing come in a wide range of styles, but it also does not get affected by the moisture and humidity that is typical of this region. After all, you absolutely do not want or need any mold, algae or other moisture problems in your roof!
What types of metal roofs are available?
Now that we have established metal roofs are among the best options for roof replacement in Virginia, we can move onto the different types of metal available. Metal roofs come in steel, aluminum, tile and copper. Metal roofing provides some of the coolest roofs on the market in terms of temperature, but also in terms of potential architectural styles.
Metal roofs often contain a large percentage of recycled material. They also provide high thermal/solar reflectance and very good durability. Metal roofs last on average nearly twice as long as wood or asphalt. Metal shingles are also much lighter than other materials and are resistant to inclement weather and wind lift.
Metal shingles come in a variety of styles and more often than not mirror the look of traditional roof coverings such as shingles, slate and tile. Metal roofing offers you the architectural style you want at an optimal price. And, since the majority of metal shingles are made from recycled material, you can feel good about doing your part to help the environment.