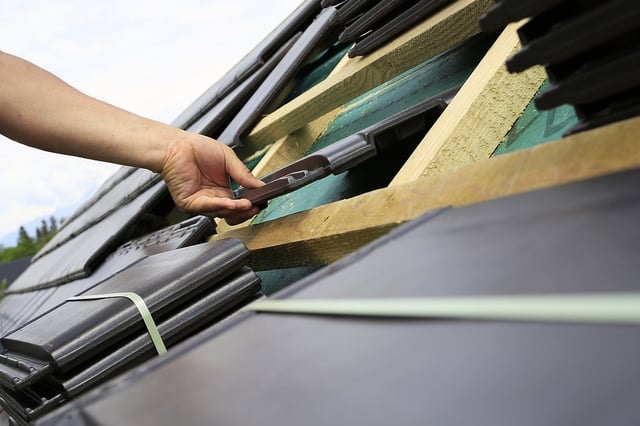 Once you have decided that you need a new roof, the search for the perfect roofing contractor begins. This can be a challenging and tedious endeavor, especially if it is your first time hiring a roofing contractor. But this helpful checklist will guide you in finding and hiring your ideal contractor.
Look Beyond The Price
Everyone likes a bargain, but in fields like roofing, low prices should raise questions. The price of roofing systems is affected by several factors:
cost of materials
labor price
insurance cost (policies that cover both workers and homeowners)
When you get a very low bid, it means that one of the above-mentioned components is missing or is not up to par. Would you you prefer - cheap, faulty materials on your roof, unskilled laborers working on your home, or no insurance protection? We suggest choosing a contractor that offers a fair price that is not well below market rates. Be sure to collect at least three offers before signing a contract.
Make Sure The Roofing Contractor You Choose Is Licensed And Insured
Remember that a roofing system is an investment for your home, one that should last for decades, so go the extra mile to ensure that your investment is protected. Ask to see their documents and even call the company to make sure that the insurance is still valid and that you and your home are protected.
Get Everything In Writing
Don't settle for a general contract; ask to have every detail in writing. The following should be clearly specified:
type, brand, color, and style of materials used
estimated project completion time
size of the work crew
final price
payment terms
A clause with penalties and liability for failure to comply should also be in written. If the roofing contractor refuses to give you a detailed contract, move on. Such contractors should immediately raise alarm bells.
Check The Contractor's Reputation
Before signing a contract, check if the roofing contractor you've chosen has a stellar reputation or not. Ideally, you might start your search for a contractor based on a referral – usually a neighbor or a friend who has been happy with their work.
But if that is not possible, go online and check the company's Facebook page for any negative comments, review websites like Yelp and Angie's List, their own website for testimonials and completed projects.
You can also ask them to provide you with referrals that you can call – ask for at least three. The Better Business Bureau or Department of Professional Regulation can also inform you if any complaints were filed against them.
Ask For Warranties On Labor And Materials
Even the best roofing contractors can make mistakes. Ask them for a warranty for both their labor and the materials they used and make sure said warranty covers at least the 5-year standard period. If you want extra peace of mind, choose a local roofing contractor with an established reputation and a long history in your community – this way, you will know that they will not vanish into thin air before the warranty period expires.