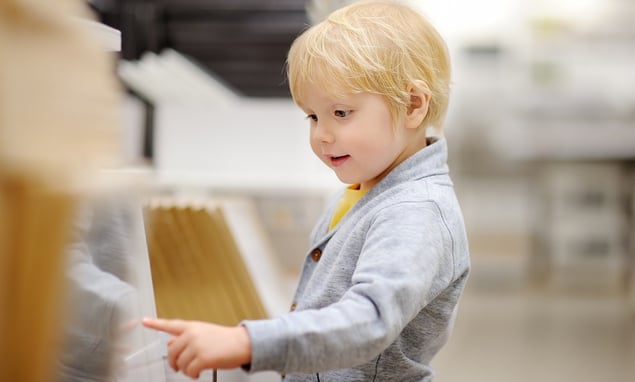 It is never the wrong time to replace the old, single pane windows in your home. Replacing your window frames improves the energy efficiency and functionality of your home, can lower your utility bills and can refresh the overall look and curb appeal that attracts new buyers. However, deciding which window replacement frame material you should choose can be a challenge. There are a multitude of frame options available to you and it can be hard to make that final choice. The purpose of this article is to provide you with a greater understanding of the pros and cons of vinyl versus wood replacement windows.
Vinyl and wood are two of the most common window frame materials - so how do you choose which one is right for your home? Are vinyl windows better than wood windows? What are the main differences between the two frames? We are going to look at the important features of both wood and vinyl frames, so you can make the right choice the next time you decide it is time to replace your windows.
Energy efficiency
If energy efficiency is important to you, then you cannot go wrong with either vinyl or wood frames. Vinyl and wood windows perform much the same and are quite similar when it comes to energy efficiency. The good news is that both vinyl and wood replacement windows are energy efficient, so either option will reduce your energy bills in the long run. There are additional options and upgrades available, including glass packages, double of triple panes, argon gas, and LowE coatings that impact the overall energy efficiency of the window itself.
Insulation
If you are looking for excellent insulation, wood-framed windows are the ideal choice. You will find that wood-framed windows are exceptionally good at stopping the transmission of cold or heat from the outside. Vinyl does not perform as well. Generally, vinyl is a poor conductor of temperatures, which is not always a bad thing. However, vinyl window frames are often hollow, meaning cold air can pass through these hollow spaces. However, if you choose a vinyl window with a foam filled frame, you can achieve similar or better thermal insulation than with wood frames.
Maintenance
In terms of maintenance, wood windows certainly require greater upkeep than vinyl windows. Wood windows need to be repainted or re-stained every few years in order to protect them from the elements. Vinyl windows, on the other hand, do not require much maintenance at all. Once they have been installed, they do not need to be repainted or re-stained - ever. The only upkeep vinyl windows require is a quick wash once a year, and a check-up or caulking touch-up by a window professional or DIYer to ensure they are performing at their optimum. The industry has a saying for this: vinyl is final!
Cost
According to statistics from the 2016 Cost vs Value Report, vinyl windows can be cheaper on average than wood windows. Not only do vinyl windows cost on average $4,000 less than wood, but they are also a better investment in the long run. Vinyl windows regain 73.3% of their cost, while wood regains around 72.1% of their cost. It is, however, important to keep in mind that each window replacement job is different and will vary in cost based on many factors. For example: window style, custom options, quantity of windows and the contractor you hire.
Customization
If the aesthetic of your home is important to you, you will enjoy the customizable options of wood. Wood windows are much more easily customized than vinyl windows due to the fact they can be painted or stained. Vinyl windows cannot be painted or stained once installed, however, that does not mean vinyl windows cannot be customized to your color preference before installation. These days, vinyl windows come in a variety of colors and finishes. Vinyl windows can also be outfitted in a woodgrain laminate that can be colored to match the wood that features throughout the rest of your house.
Which is best – vinyl or wood?
Which window replacement is best – vinyl or wood? The answer really depends on the needs of your house. If you are interested in a material that is low-maintenance and cost-effective, vinyl windows are most likely what you are after. Or, if you want excellent insulation as well as the ability to customize the look of your windows every few years, you should choose wood. Either way, both are superior options when it comes to choosing the right material for your window replacement.