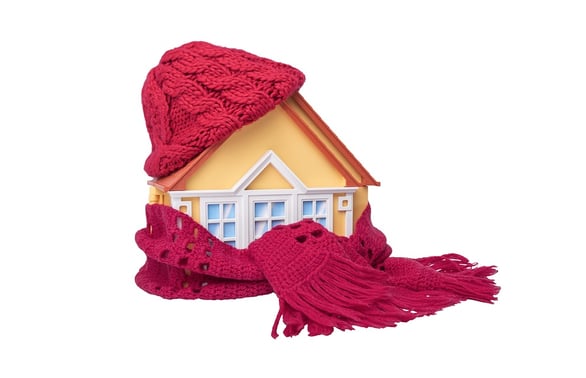 Winter has arrived in Maryland and the cold weather has finally set in. You are probably rugged up at home, wondering how you can make yourself and your home warmer without having to pay a large heating bill. What if we told you there was one simple fix to all your winter weather woes? The good news is – there is a simple solution, and that is insulating your home. You might be wondering if it is too late to insulate your house – after all, winter is already here. However, there is never a wrong time to insulate your home. Insulation is one of the best investments you can make for your home as you will no doubt recoup the upfront cost over time thanks to lower utility bills. And, you do not have to insulate your entire house all in one go for it to be effective. You can simply begin by insulating the rooms that get used the most. You might be wondering: is quality insulation expensive in Maryland? The truth is, every insulation project is different. In this article, we are going to share what you need to know about insulation, and whether or not quality insulation is expensive for Maryland homeowners.
Why You Need Quality Insulation in Your Maryland Home
You might be wondering if you even need insulation in your home. Here are just a few reasons why insulation is important for all Maryland homes. Essentially, insulation works to stop the transfer of heat. In the winter, insulation prevents cold air from outside penetrating into the house, helping to keep the home warm inside. In the summer, insulation helps trap the cool and conditioned air inside the home, while resisting heat from outside. This makes insulation one of the most important features of an energy-efficient home. Not only does it make your home more comfortable throughout every season, but it also significantly lowers your utility bills.
The Standard Types of Insulation
There are four common types of insulation used in residential buildings and they are as follows:
Blanket insulation. Blanket insulation is filled with mineral fibers like rockwool and fiberglass and comes in a rolled-up form.
Polyurethane and polyisocyanurate insulation. This kind of insulation gets sprayed into the crevices and cavities of a home.
Loose fill insulation. Loose fill insulation consists of cellulose, rockwool and fiberglass and is contained in pellets or fibers.
Rigid insulation. Rigid insulation is usually packaged in boards or pipe fittings and is typically used when insulating wall sheaths and foundations.
The type of insulation you need will depend on the specific requirements of your home, and the area you live in. Maryland has a generally mild climate, meaning that your needs for heating and cooling are relative. However, it is still important that the insulation you choose meets the minimum R-Value guidelines, which you can read more about here.
What Are the Benefits of Insulating My Home in Maryland?
As we mentioned, insulating your home comes with a range of benefits. Here are just some of the reasons you should consider insulating your home as soon as possible:
Insulation can help reduce your heating and cooling bills by as much as 20%
Insulating and air sealing your home can reduce your energy usage by 10%
Insulating your home offers you greater resale value
Insulation improves the durability of your home by reducing the humidity and as a result, the amount of mold that accumulates
How Much Does Quality Insulation Cost in Maryland?
There are many factors that are involved in calculating the final insulation installation price. Below are just a few:
Type of insulation you choose
R-Value of the insulation
Other work that is needed to be done in order to complete the project
How the insulation is installed (are you installing insulation in a new home or upgrading existing insulation?)
These are just some of the factors that will influence how much insulation installation will cost in Maryland. The important thing to remember is that the final cost really depends on the current state of your insulation (if you have it) and your home. As always, it is advisable you ask a professional home improvement contractor to evaluate the specific needs of your home in order to get an accurate estimate before you begin the project.
Other Articles You May Find Helpful: