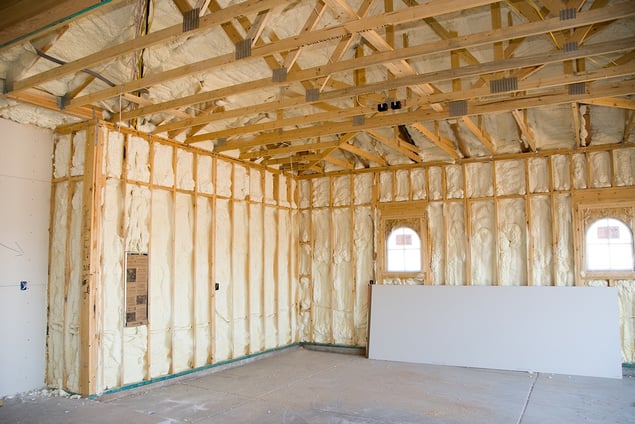 When building a new home, or renovating an existing one, you can choose from numerous types of insulation. Making that choice on your own can be overwhelming, which is why we have published this article to help you. In this post, we examine everything you need to know about two of the most common types of insulation: foam insulation and blanket insulation.
Foam Insulation – The Basics
This is a relatively new method of insulating your home. You can spray polyurethane foam into ceilings and walls and when it expands, it forms an air tight seal. In some cases, this seal can also be moisture tight. You can use it to insulate a new home or to add to the insulation of an existing one, especially since it makes it very easy to deal with small crevices and cracks along the perimiter of the home.
Types Of Foam Insulation
You can find foam insulation in various forms:
Aerosol cans with one-part formulas – ideal for DIY jobs like insulating your doorways
Low pressure sprayers with two-part formulas – ideal for smaller jobs
Two-part kits that need to be applied with high-pressure sprayers – ideal for bigger jobs
Irrespective of how it is applied, spray foams are divided into two major categories:
Closed cell – denser and more expensive, with a 6 to7 per inch R-value and moisture tight
Open cell – with a 4 to 4 per inch R-value
The Benefits Of Foam Insulation
Energy efficiency – foam expands naturally after applying it, so it seals off the crevices fiberglass cannot reach
Durability – it does not break down as easily as your typical fiberglass
Ideal for other types of damage – pests and mold are kept away by this high quality foam insulation
The Drawbacks Of Foam Insulation
Price – for the energy efficiency and durability foam brings, it can be more expensive than other options and requires expensive equipment at times
Hard to apply – unless you are using an aerosol can for a small job, this is a job best left to professionals
Messy installation – even when done by professionals, foam insulation is tricky, as it is very easy to miss your target, spray certain parts unintentionally and have it seep through holes before it dries off.
Blanket Insulation – The Basics
Fiberglass insulation in the form of a blanket is ideal for new construction and spaces that are easy to access, like attics. Since it comes in rolls or batts, you can easily cut it and fit it in any space, including around electrical boxes and pipes. The R-value per inch of blanket insulation varies between 3.2 and 4.3 (for the high density varieties).
The Benefits Of Blanket Insulation
Affordability – blanket insulation can be much cheaper than foam insulation
Ease of installation – it is very easy to install blanket insulation on your own, especially if your house does not have problematic areas or a lot of small crevices that need to be sealed off
Easier to find professionals – fiberglass has been around for much longer than foam, so it is much easier to find people who have experience in installing it properly
A neater workspace – fiberglass is not as messy to install as foam
The Drawbacks Of Blanket Insulation
Lower energy efficiency – with its lower R-value, fiberglass is not as efficient as spray foam
Less durable – blanket insulation tends to settle and break down faster, which means the thermal protection decreases over time
---
Learn More
While improving the insulation in your home can deliver great benefits, both for comfort and financially, it is important to know all the options and potential pitfalls out there.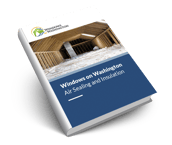 To learn more about the various types of insulation, best practices around installation, maintenance and what to expect during insulation upgrades – download this free ebook on Air Sealing and Insulation.
Looking For An Expert?
If you prefer to speak to a specialist about how properly insulating your home can help you save on your energy bills not only in the winter but also in the summer, months please contact Windows on Washington today.
---