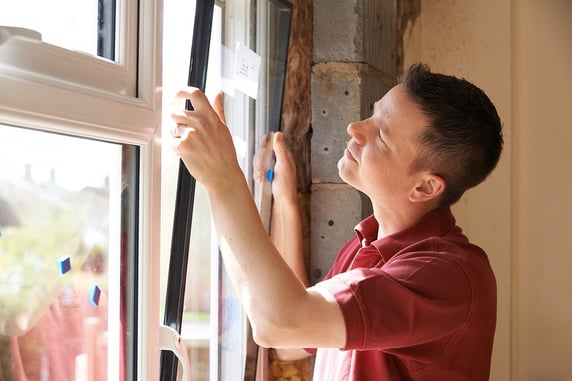 When it comes to investing in your home improvement project, trust is everything. Choosing an experienced and knowledgeable contractor that has a proven record of reliability and professionalism will make sure your project is delivered on time, on budget, and to the highest possible standard.
Sadly, fly-by-night contractors are common in the home improvement industry and they are ready to take advantage of unsuspecting homeowners. Despite their claims, such contractors are usually no more qualified than you are to complete a home improvement project.
There are no guarantees in an industry like home improvement. But there are certain steps you can take to protect yourself and your home while making sure you find a reliable, trustworthy contractor who can do the job properly. Here's how:
Check The Trophy Cabinet
Industry awards and acknowledgements offer great insight into a company's reputation, particularly from review sites that collate the feedback of real customers.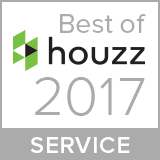 For example, Windows on Washington has just been named in the Best of Houzz Award Winners for a second consecutive year. That's in addition to its seventh consecutive Angie's List Super Service Award.
Accolades of this kind are hard-earned and a good indication of a company's reputation amongst homeowners.
Award winners are given badges that appear on their website, indicating their commitment to excellence. These badges are designed to help homeowners identify popular and top-rated home professionals.
Low Bids Should Ring Alarm Bells
At face value, low bids are extremely tempting. Why pay top dollar when you can have the project completed at a fraction of the price? It cannot be stressed enough - you need to understand the nature of low bids.
The simple truth is, if it sounds too good to be true, it probably is. Quality products, expert installation and trained, professional labor all come at a cost. That is not to mention the insurance required to cover workers and protect contractors and homeowners from litigation. If you receive a bid that is vastly lower than other estimates, it is likely that the contractor is cutting corners in one (or more) of these key areas.
Be Wary Of Discounts
Dealing in discounts is an exercise in manipulating the quirks of human psychology, a skill that many salesmen have mastered. The home improvement industry is no different, where shady contractors lure unsuspecting homeowners with the promise of heavy discounts that are not worth the paper they are written on.
In psychology, the Pleasure Principle suggests that people seek pleasure to avoid pain. The anticipation of a discount is pleasurable, while the fear of missing out is painful. Shrewd salespeople prey on this very human insecurity, using time-limited discounts to pressure homeowners into rushing into a purchase.
In some cases, the 'discount' is only available on a product or service that is being offered at an already highly inflated cost. Seeing the high 'original' price makes it seem like the product is better quality, and the big discount makes they buyer less likely to shop around. Yet in reality, you still end up paying full price.
Vet Them Ruthlessly
Do not be afraid to probe a contractor for more information, and ask them to back up their claims. Reliable and trustworthy contractors will have solid answers for the following:
How many projects like mine have you completed in the last year?
Will my project require a permit?
What types of insurance do you carry?
Do you have any references?
And of course, don't forget to get everything in writing. Reliable and trustworthy contractors will shine under such scrutiny, while shoddy contractors will wilt and vanish.
Your Home Improvement Contractor Checklist
When selecting a home improvement contractor, look for a contractor who can:
Provide a detailed, written proposal with descriptions of the product, materials, work scope, specifications and cost, along with approximate project starting and completion dates.
Clearly lay out his project supervision and quality-control procedures, installation teams, estimated project completion time and payment procedures.
Provide a permanent place of business, telephone number, tax id number and business license.
Prove they are Licensed and Bonded.
Ensure financial stability
Provide proof of insurance - liability coverage and workers' compensation certificates.
Demonstrate a commitment to professionalism with appropriate industry associations.
Has a proven track record, client references and a list of completed projects.
Show they are a licensed or approved installer with the window manufacturer.
Prove they are clear of possible complaints filed against them with either the Better Business Bureau or Department of Professional Regulation.
Offer strong contract and window warranties.