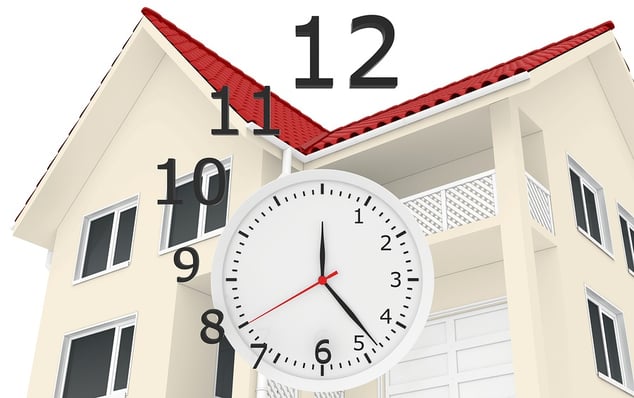 Remodeling, upgrading or adding to your home can all be exciting things, but your dream project can quickly crumble if your deadlines blow out. Typically, when a home improvement project goes overtime, it runs the risk of going over budget. Add the extra money to the frustration you experience, and you'll know why ensuring that your home improvement contractor stays on schedule is a key part of any project.
Luckily, there are a few tips and tricks that you can use to manage your contractor and get your home improvement project done on time. Here is a list of our top five:
Tip 1: Hire the right company from the very beginning
Ideally, you should hire a contractor based on a referral from a friend or neighbor. If that is not possible, check the contractor's references online. A visit to Yelp, Angie's List, BBB, Houzz, Home Advisor, Porch, Facebook and similar websites will show you which contractors care about their reputation and repeat business. Contractors on your short list should also be able to supply you with the phone number or email addresses of previous clients, so you can contact them for information on their experience. Bear in mind that a reputable contractor should have all the necessary insurances and licenses – so be sure to check these as well.
Tip 2: Get everything in writing
No matter how reliable and eager to please your contractor may seem, get all the details (especially the duration of the project) in writing. Make sure that all the details of project scope and material choice are properly noted. This can help avoid any confusion once the project starts, and keeps all parties on the same page in terms of expectations for product delivery.
Tip 3: Make all the major decisions before the project starts
Making decisions as you go is a surefire way to delay your projects. Once a project is underway, changing your mind on the styles, brand, or composition of materials can immediately extend your project by days, if not weeks. Even minor changes like the tiles in your bathroom or details such as how your kitchen cabinet should open and close can have a major impact on the timeline. Make a plan, discuss it with your contractor, and stick to it. Your contractor will appreciate you being well organized and decisive, and the benefits will be significant.
Tip 4: Expect the unexpected
A golden rule of remodeling and construction says that once you have finished your budget and discussed with your contractor, you should add 20% to account for unforeseen expenses. For instance, if you want your tile floor installed in a diagonal pattern as opposed to linear, you will need more material and sometimes even more labor. When taking down a wall or moving a window opening, you may find unexpected pipes or electrical wires. All of these may be unexpected, but do not have to throw your budget and timeline to the wind. Plan everything ahead and give a detailed outline of your plans to any and all involved contractors; this is the only way to get a realistic time estimate.
Tip 5: Never pay for uncompleted work
Some contractors may ask you for a deposit in advance of their work, followed by a series of installments over a timeline or a final payment. Under some arrangements, you may pay for the entire project before work concludes. If that is the policy that governs your contract, you may want to consider changing contractors. You should not pay for work that has not been delivered or substantially completed. And doing so can negatively impact the timeline for project completion. With some percentage of payment holdback, both you and your contractor have a vested interest in keeping the project on the agreed upon timeline.