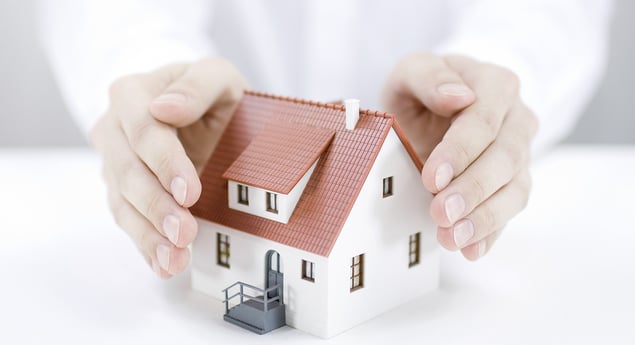 If your home has been feeling a little less than comfortable lately – perhaps a little drafty – it may be time for you to seal some leaks and add insulation. The truth is, many homeowners do not realize how much conditioned air their home leaking and it is not always obvious that additional insulation is needed. The important thing homeowners need to know is that outside air should not leak inside, and air from inside your home should not leak outside. It wastes both energy and money, and leaves your home and your family feeling unnecessarily uncomfortable. Below are a few ways to determine if your home needs air sealing and insulation, as it is not always that apparent.
Overly Drafty Rooms
Perhaps one of the most obvious ways to determine when air sealing and insulation is needed is if the rooms in your home are feeling overly drafty. It may be one or two rooms in particular that you often feel a draft, or perhaps you feel it in every room. Spend some time looking for any gaps and holes in the rooms that feel overly drafty. Gaps and holes can typically appear in electrical outlets, windows, doors and your attic.
Uncomfortable Temperatures Inside Your Home
Did you know that in a typical home, about 20 per cent of the heating that moves through your home's ducts is lost thanks to air leaks and poor insulation? Air sealing and insulation helps maintain the temperature of your house by providing a layer of protection that keeps the warm air in, and the cold air out. If the temperature of your home has been feeling uncomfortable lately, this is a clear sign it may need air sealing and insulation.
Higher Than Normal Energy Bills
When your home is not properly sealed and insulated, it is possible your heating systems will start to work in overdrive, which typically leads to high energy bills. So, if you have noticed the price of your bills creeping up, this may be a sign your home needs air sealing and added insulation in order to prevent additional wasted energy and money.
Dust, Mold or Mildew Around the Home
Air sealing and insulation significantly reduces common air quality issues by controlling air flow and moisture in your home. This in turn can greatly minimize the presence of dust, mold or mildew accumulating around the home, making the air quality safer for you and your family.
The Age of Your Home
If your home was built before 1980 and the insulation has never been upgraded or added to, this is a definite sign that it is time for new insulation. Your home will definitely benefit from increased insulation and the incredible advancements in insulation technology that have happened since your home was first built.
Excess Dirt On Top of Your Insulation
Have you noticed excess dust or an accumulation of dirt on top of your insulation (rim joist pickets in the basement and top plates in the attic)? If so, it is likely you have an air leakage problem. Insulation is supposed to work as a filter, trapping dust in the air as it flows in and out of your home. If you have air leakages around the exterior walls and floor joists in your home, this will cause dirt and dust to accumulate. This excess dirt and dust is an obvious sign you are experiencing air loss/gain inefficiency.
The Paper Test
The paper test is a simple yet effective way to determine if your home needs air sealing. All you need to do is slide a piece of paper between exterior door jambs and around closed windows. If the piece of paper easily fits into any gaps or crevices, you can be sure that your heated or cool air is escaping just as effortlessly.

Other Articles You May Find Helpful: