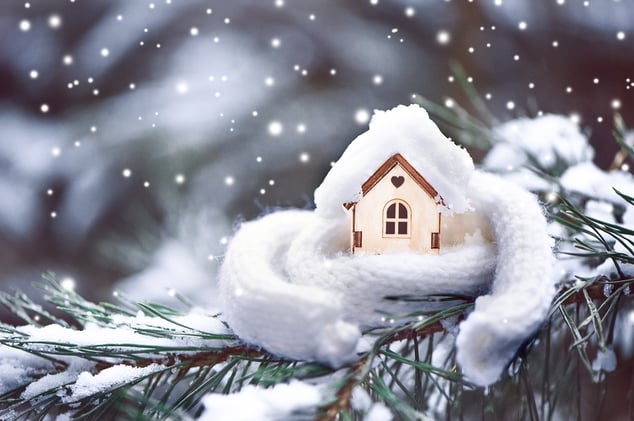 Home sweet home. It is where we spend a lot of – if not most – our free time. For this very reason, it is important your home is as comfortable as possible. There are many ways to make a home comfortable, but perhaps one of the most overlooked aspects is ensuring the air inside your home is flowing correctly. Excessive air leakage or infiltration in your home can make the rooms in your house uncomfortable to inhabit, not to mention it also increases your utility bills. When air from your home escapes, or when outside air leaks inside, it is a large waste of energy and money. Oftentimes, homeowners are unaware that they even have an air leakage problem. In this article, we are going to reveal 5 signs your home needs air sealing and insulation.
1. Your Rooms Are Overly Drafty
If you feel like your rooms are overly drafty, this is perhaps the number one sign your home needs air sealing and insulation. Especially during the cooler months, drafts in certain areas of a home are caused by cold air entering around window frames, doorways and exterior walls. By insulating or air sealing these areas, you can avoid chilly drafts and make your home much more comfortable. Also, adding insulation will not only improve the comfort of your home and make it feel less drafty, it will also save you money on your energy bills. Spray foam insulation is a good option for cracks and crevices as it seals and insulates these gaps to stop the flow of air.
2. The Temperature of Your Home Feels Uncomfortable or Fluctuates
Did you know that in a normal home around 20 to 30 percent of the hot air that travels through your home's air ducts is lost thanks to air leaks and poor insulation? Chances are, if your home often feels uncomfortable, or the temperature fluctuates, it is time to air seal and insulate your house. Air sealing and insulation helps control the temperatures of your home by providing a layer of protection that works to keep the cold air out, and the warm air in. A sign that you have good insulation is having even temperatures throughout your home. When different rooms in your home have differing temperatures (for example, the bedrooms are freezing but the living room is too hot), this is a sign your house is not properly insulated.
3. Your Energy Bills Are Higher Than Normal
According to the U.S. Department of Energy, 48% of a homeowner's utility bill is spent on heating and cooling costs. Are you finding your energy bills are higher than normal? If your home is not properly sealed and insulated, it is likely your heating and cooling systems will be working overtime, which often results in higher than normal energy bills. Go over your home's energy bills for the last couple of years and see if there are any huge increases. If they have significantly increased over the years, this is a sign your home's insulation is not working effectively. You might not notice tremendous temperature shifts in your home if your heating or cooling units are working overtime, but you will certainly notice it on your energy bills.
4. There is Dust, Mold or Mildew in Your Home
Nobody wants dust, mold or mildew in their home. If you find such things in your home, or things like bugs, mice or other critters, it is time for you to air seal and insulate your house. Air sealing and insulting significantly reduces a large variety of air quality issues by controlling the air flow and moisture in your home, which can greatly minimize dust and other unwanted pollutants and bugs infiltrating your home.
5. There Are Water Leaks in the Attic
Just like poor insulation allows heat to escape from your home, it can also allow water to infiltrate in. Water can much more easily enter a poorly-insulated home than a well-insulated one. That is why if you are experiencing leaks in your attic, it is likely insulation is part of the problem. Leaks anywhere in your home are a sure sign that your insulation needs replacing as soon as possible. Unfortunately, water damage can cause many unwanted and costly problems in the future, such as mold, which is why it is important you pay attention to any leaks and if you find them, start thinking about insulating your home straight away.

Other Articles You May Find Helpful: