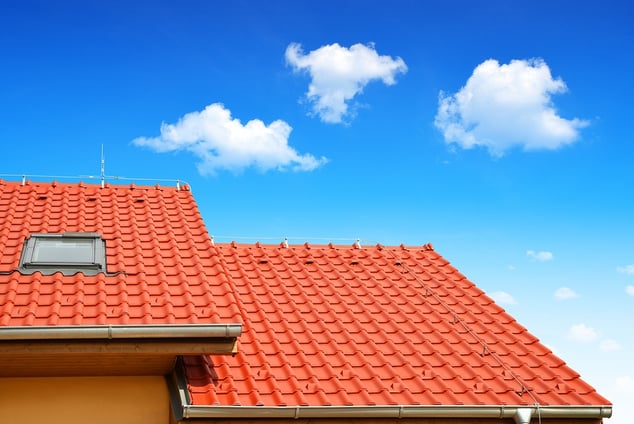 According to home improvement website Angie's List, the average homeowner spends around $11,000 to replace a roofing system. For that sizeable investment, you need assurance that the job will be done well and in accordance with the shingle manufacturer's specifications.
This short guide is designed to empower you when gathering the information you need to make the right decisions in order to maximize your return on investment when choosing a new roofing system.
How long is my roof going to last?
Most roofs last between 10 and 50 years, which depends on the composition and quality of the chosen materials. Also, roofing materials that routinely last 50 years or more are going to be more expensive than materials with a considerably shorter lifespan. Take this longevity into account when establishing your budget, as it is an investment that you may need to repeat if you intent to live in your home long term.
Which material should I choose for my roof?
Asphalt, metal, clay, plastic polymer, concrete, metal and cedar are the main types of materials from which to choose. As you can imagine, these options have vastly different lifespans, insulation levels, weight and cost. A qualified roofing contractor can advise you on your options and which may best suit your home, your style and your budget. For more information, you can check out Windows on Washington's guide to roofing materials and their properties here.
Will my roof be suitable for the climate?
Metal is a very good insulator, but can be inadequate for some climates. Asphalt shingles, on the other hand, may not be great insulators, but they are more affordable than metal or clay. If you live in a warm, non-windy climate, they could be the right choice for you. Clay tiles are most often used in very warm climates. Your roofing contractor should be able to make recommendations based on where you live and the relative climate.
Can the roofing frame support my new roof?
Clay tiles may look great, but they may also be too heavy for your existing roofing frame. You will want to ensure that the frame is adequate for the proposed load of the new roof.
Do I have all the paperwork I need?
In many municipalities, you may need a permit for a roofing project. Additionally, if you have a Home Owner's Association (HOA), they may have stipulations for material choice or color and required written approval by the Board. For all the details of the job, your written contract should cover them all – from material choice, brand, and color to warranty coverage and a timeline for the project.
Can I get a better offer?
Discuss your requirements with more than one roofing contractor, and check their backgrounds and reputation online. Yelp, Angie's List, BBB, Houzz, Facebook and Home Advisor are all great places to look for reviews from existing clients that demonstrate a proven track record of successfully completed projects. Be very wary of "storm chasing" contractors that may use stiff sales tactics to get you to sign a contract. Similarly, contractors that give you low-ball bids to get the work will not be around to enforce the warranty coverage should you need it, and use cheaper materials and labor to cut corners.
Do I have to strip the old roof?
Some homeowners avoid the cost of removing the existing roof by having their contractor layer the new materials right on top. This is typically allowed by code, but you should confirm that the roofing frame could easily hold the additional weight of this new layer. If you do opt to remove the existing roofing materials, be sure to factor in the extra cost for labor and disposal and additional time required to do this!
What about roofing insulation and ventilation?
Most people spend a lot of time choosing between asphalt, wood, clay or metal roofing systems, but forget about the importance of insulation and ventilation.
When tackling a roofing project, it is often the best time to adequately insulate your home. The additional access can be very helpful to your insulation contractor – and their work scope can expand to include areas that were once off limits. Remember that proper insulation will better regulate the temperature of your home, which saves money on utility bills and increasing your comfort. For this reason, adding adequate insulation and proper air sealing can have an extremely high ROI.
Similarly, you will want a detailed description of your contractor's proposed ventilation plan. Neglecting the ventilation of the roof can lead to serious problems down the road, including mold, condensation problems, ice damming and more.