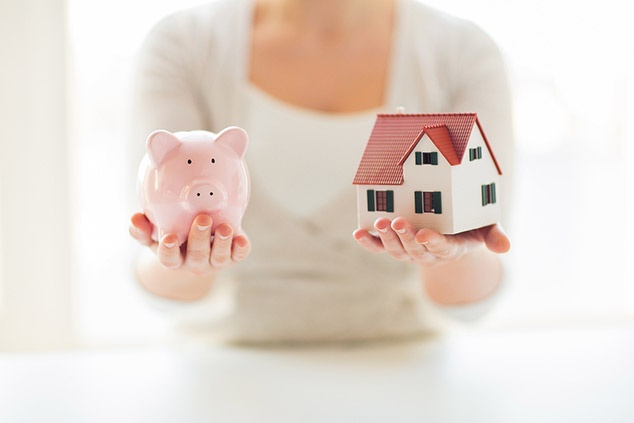 When it comes to home improvement projects, it is usually impossible complete everything on your list in the quality and manner you prefer; reality means that compromises have to be made between the budget and your vision. So how do you complete your projects within budget without sacrificing those elements that mean the most to you?
Spend more on things that have a high return on investment
Rarely do homeowners get 100% return on each investment when selling their home. However, there are a few key items that have a big impact on the value of your house. It is wise to invest your home improvement effort and budget upon those things which will provide the highest returns.
When a potential buyer sees a home for the first time, the condition of the roof and the windows are first and foremost. Investing in a quality, durable roofing system and energy efficient windows can reflect very favorably on buyers.
Even if you are not planning to sell your home in the near future, high quality roofing materials and replacement windows are good investments, as they can help you save money on heating and cooling costs throughout the year.
A recent report from the National Association of Realtors outlined the home improvement projects that delivered the best return on investment (ROI).
The report found that new roofing and new flooring practically pay for themselves, with 105% and 100% ROI respectively. But other interior and exterior projects can also deliver significant financial returns:
Insulation upgrades: 95% ROI
New garage doors: 87% ROI
New vinyl siding: 83% ROI
New vinyl windows: 80% ROI
It is wise to spend more of your budget on permanent items such as windows, doors, insulation, or bathtubs than on items that are easily changed out such as lighting fixtures, and faucets.
Learn more about Return on Investment here
Prioritize according to where you spend the most time in your home
Where within your home do you spend the most time? Answer this question and you will know which area of your house to invest the biggest portion of your remodeling budget.
For example, if you spend a lot of time cooking, it is a great idea to invest in quality countertops and top quality appliances in your kitchen. If you enjoy entertaining, then you may choose to invest in upgrades to your living room.
Remember that the more time you spend in an area, the more potential wear and tear it will experience – so it is not a good idea to skimp on material quality or durability.
Avoid brand obsession
Designer ceramic tiles or lighting fixtures can cost a fortune. Look for items from lesser-known brands that look just as good, are just as durable, and cost much less. A good compromise is to buy one or two expensive statement pieces that add actual value to the room, and then opt for the regular value items for the rest.
Be selective in what you customize
Many homeowners have a very specific vision about the way we want the house to look. We want our homes to be unique, and reflect our taste and style preferences.
However, customized materials or build outs will cost a lot more than their pre-manufactured counterparts – sometimes even 50% more! So customize only what matters to you: add a few "special" tiles to the bathroom in a visible place, then apply the regular treatment to the rest of the room.
Also, remember that over-customizing may scare off potential buyers. Not everyone shares the same tastes; this is why neutral colors and simple furniture will always yield a better ROI.