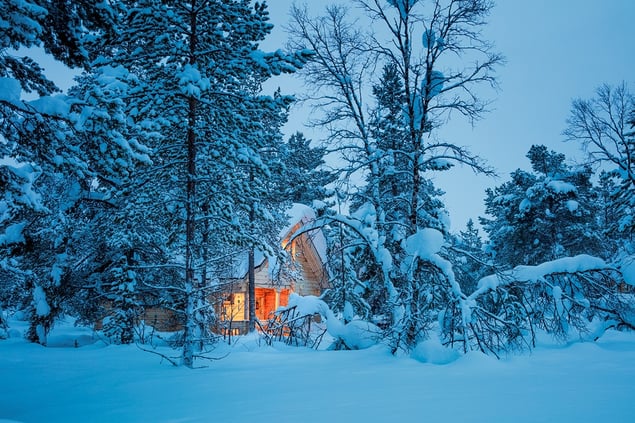 Did you know that during winter you don't have to sacrifice your comfort just to lower your heating bills? Yes, you can get all warm and cozy without paying a fortune. The catch? Spending some time on some basic home improvements. Check out the list below and then take a tour of your home to see if you are leaking heat and sacrificing comfort:
Get Quality Window Replacements
Faulty windows can be responsible for as much as 25% of your energy bills during both winter and summer. If your windows are old and worn out, then the best idea is to get high quality, energy efficient units. It may sound like a big investment, but the return on investment is stark (as much as 80% in some cases), not to mention the fact that quality replacement windows can also improve the look and curb appeal of your home.
Replace The Weather Stripping Around Your Windows and Doors
If your windows are not yet due for a change, but are still fairly old, chances are that the weather stripping around them has worn out. The same goes for your doors, especially your main entrance that takes a lot of wear and tear. Check the weather stripping and, if necessary, replace it. While you are at it, check the threshold of your front door. If you can see the sunlight below the door, then you are also leaking heat, so adjust the threshold accordingly.
Insulate, Insulate, Insulate
We know...there is nothing glamorous about insulation, but it is a huge money saver and one of the simplest ways you can regulate the temperature of your home in Winter, keeping that precious heat indoors where it belongs. Here are some key areas to inspect when assessing the insulation needs of your home:
Attic: this is the major heat loss factor, so make sure your attic insulation is not worn out. Also, while most people have their attics insulated, they forget about the access door, which also needs proper sealing.
Ducts: it may not be the first thing to cross your mind, but ducts in unconditioned spaces can leak heat.
Basement and foundation insulation – this is especially necessary if you don't use your basement too much. Aside from thermal comfort, an insulated basement also helps to keep the interior of your home dry and mold-free.
Floors above unheated garages and storage units.
Exterior walls: if all of the above spaces are properly insulated, but you can still feel drafts, it may be time for an exterior insulation.
Don't Put a Damper On Your Energy Saving
Cozying up near the fireplace with a mug of hot chocolate or tea may be the perfect winter evening. But if your fireplace is not properly insulated, then it might do more harm than good. Heat rises, so your open damper might lose more heat than you think. Close the damper whenever you are not using your fireplace and, if you really want to be energy efficient, get a fireplace balloon than seals your chimney and allows no heat to escape.
Get a Programmable Thermostat
Thermostats are a great way to save energy without minimizing your comfort. New technologies allow you to program your thermostat as you see fit, turning off the heat when you are not home and powering it up when you need it the most. In fact, you can even get a thermostat that "learns" your behavior and does the programming for you. If you turn down the temperature with 10-15 degrees for at least 8 hours a day (when you are not home or when you are sleeping), you can save up to 10% on your heating bill. Better yet, programmable thermostats are getting cheaper each season, so you can get one for as little as $25.