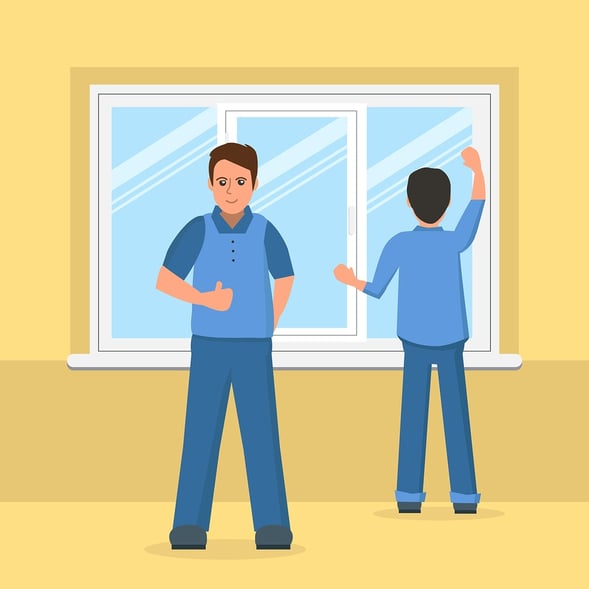 If you are like most homeowners, chances are you have a multitude of projects on your home improvement to-do list. However, you cannot do them all at once – so how do you choose where to start? When deciding which home improvement task to carry-out, start with the projects that will make it worth your time and money, which is not always immediately obvious. For example, many people may believe that a major home improvement project like a bathroom or kitchen remodel would be the best investment. While these sorts of home improvements do add value to your home, for the money and time involved they may not offer the best return on investment. It goes without saying that market value is only one way of looking at an investment. You could also consider the energy efficiency of your home and the potential savings on your monthly utility bills. Not to mention your home's overall comfort and aesthetics. In this article, we are going to look at replacement windows and discuss whether they are worth the cost, so continue reading to find out.
Replacement Windows Offer a High Return on Investment
Replacement windows offer a significant return on investment. You can recoup around 70 to 80 percent of your costs on your home's market value. The specific value of your replacement window does depend on your area's market, and also the type of window and window frame you buy. If you are on a tighter budget, vinyl frames are the way to go. They are cheaper and offer comparable energy efficiency to fiberglass and composite frames. They are also much more durable than wood. Wood frames are also a popular option due to their pleasing aesthetics, however, they are on the more expensive side.
The type of window you choose will also affect your return on investment. There are a variety of different window styles you can choose from, ranging from double-hung to single-hung models, casement windows to picture windows and more. While casement windows are slightly more expensive, they do keep out the cold air better than double-hung and single-hung windows. However, single and double-hung windows remain a very popular choice amongst homeowners.
Replacement Windows Offer Great Energy Savings
Replacement windows can save you a sizeable amount of money on your energy bills. Generally, single-pane windows, which offer no insulation between the glass panes, are not very energy efficient. However, double-pane windows, also known as double-glazed or insulated windows, are built with two layers of glass in each window. This significantly helps to slow down drafts and reduce any energy leaks. Furthermore, many of these types of windows are filled with an insulating gas that absorbs the wind before it can penetrate the inside of your home. While these windows are more expensive than single-pane windows, they can offer great savings on your heating costs.
If you live in a warmer climate, a better option for you would be to buy replacement windows with spectrally selective low-emissivity coatings, also known as low-e coatings. Low-e coatings reflect air conditioning back into a home's interior, therefore reducing the overall heat gain from the outside sun by as much as 70 per cent.
Why Replacement Windows Are Worth the Cost
Here are some additional reasons we believe replacing your windows is a good investment. Replacing your windows with more energy efficient windows will help keep you and your family comfortable in your home and reduce your energy bills. This alone is certainly worth the cost. Furthermore, The Department of Energy concluded that replacing old single-pane windows is good for the environment. The energy saved in heating and cooling offsets up to 6,205 pounds of C02 emissions.
Safe to say, when you consider the higher market value, potential energy savings and increased home comfort, replacement windows are certainly worth the cost. This is particularly true if you have outdated or inefficient windows that are not working at their optimal performance.