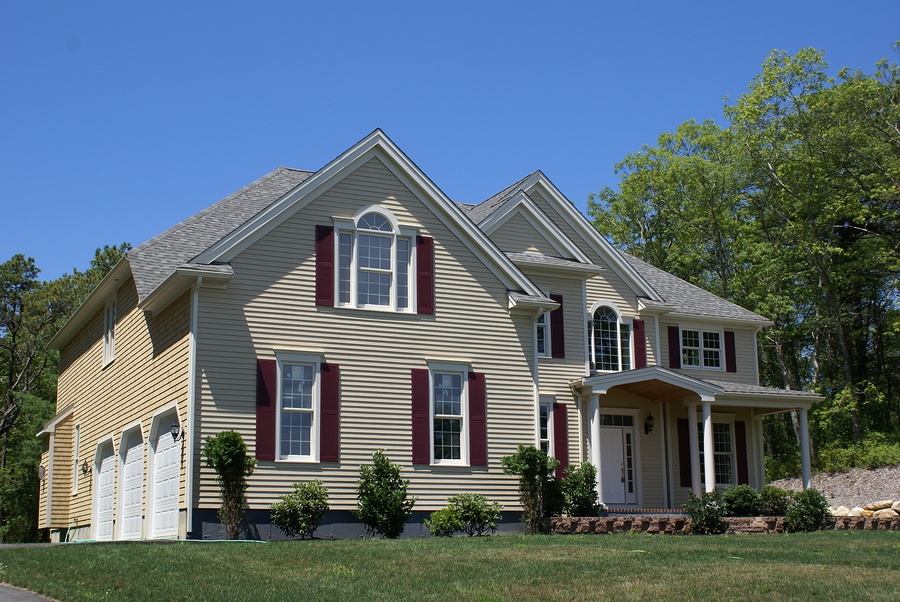 Summer is just around the corner and while we cannot wait for the warmer weather, we know that as soon as the weather heats up - so do our energy bills! The summer and winter months account for the majority of a home's energy usage, which is why maximizing the energy efficiency of your home is vital if you are looking for ways to reduce your energy bills all year round. And, one of the best ways to improve your home's energy efficiency is by installing the right siding. In this article, we are going to be looking specifically at vinyl siding and whether it is the right choice for homes in Maryland and Virginia.
Why Siding is Important?
Choosing the right siding for your home is important for many reasons. Firstly, your home's siding is the first line of defense against the weather and temperature changes. A poorly insulated home leads to heat loss during the cooler months, and cooling loss in the summer time. Secondly, the right siding has the ability to maintain your home's interior temperatures, which can greatly reduce how hard your air conditioning and heating system needs to work, which likewise reduces energy consumption.
Why Choose Vinyl Siding?
Vinyl siding is a great option for many homeowners, including those in the Maryland and Virginia area, as it requires less maintenance and upkeep than some other types of siding. Furthermore, vinyl siding comes in a huge array of colors and textures, which are all designed to withstand the changing seasons, and keep a fresh appearance for far longer than older vinyl siding. Also, vinyl siding will not rot and it does not attract pests and termites that other types of siding (like wood) might. Vinyl siding is also extremely easy to maintain; the occasional spray of water to rinse off any accumulating dirt is all that is needed.
What Does Vinyl Siding Look Like?
Vinyl siding comes in a variety of colors and textures. Perhaps one of the greatest advantages of vinyl siding is that it can imitate a range of other materials. For example, you can purchase vinyl siding with simulated wood grain, which is designed to imitate rough-sawn wood that has been stained. Additionally, vinyl siding panels come in both horizontal and vertical configurations. Horizontal vinyl siding generally looks best on older, more traditional homes, while vertical siding panels look great on contemporary and modern homes.
What About Insulated Vinyl Siding?
Insulated vinyl siding is a special type of material that combines the benefits of exterior siding with the addition of an extra layer to the back of the material. You may be wondering what is the added benefit of insulated siding, considering most of the walls of your home are already insulated. Our answer to that would be that any type of insulation creates a 'blanket' effect over your home. Therefore, the more insulation you add, the more 'blanket layers' you are adding to your home. This simply helps further trap air inside your home and minimizes the amount of air that can enter and escape your home. This makes your home much more energy efficient and can make a huge difference to your utility bills.
So … is Vinyl Siding the Right Choice for Homes in Maryland and Virginia?
In short, yes. Vinyl siding is an excellent choice for homes in Maryland and Virginia. While Maryland and Virginia enjoy relatively mild weather, it is not uncommon for both regions to sometimes experience a harsher climate. Vinyl siding is known for its ability to withstand the harsh elements, which makes it ideal for both Maryland and Virginia. Vinyl siding is furthermore popular in Maryland and Virginia due to the fact it can perfectly mimic the look of a variety of types of siding, including stone, wood and slate. However, vinyl siding can be bought and installed at a fraction of the cost of those premium materials. Below is a breakdown of some of the advantages of vinyl siding:
Durable and resistant to inclement weather
Readily available
Cost-effective
Eco-friendly
As with anything, there are also some disadvantages to vinyl siding, which are:
Generally, it cannot be painted once installed
Repairs require replacement of entire sections and panels
The style and color selection is not as extensive as other types of siding
All in all, if you are looking to cut down your energy costs this coming summer and live in either Maryland or Virginia, installing vinyl siding is an excellent option for you and your home.