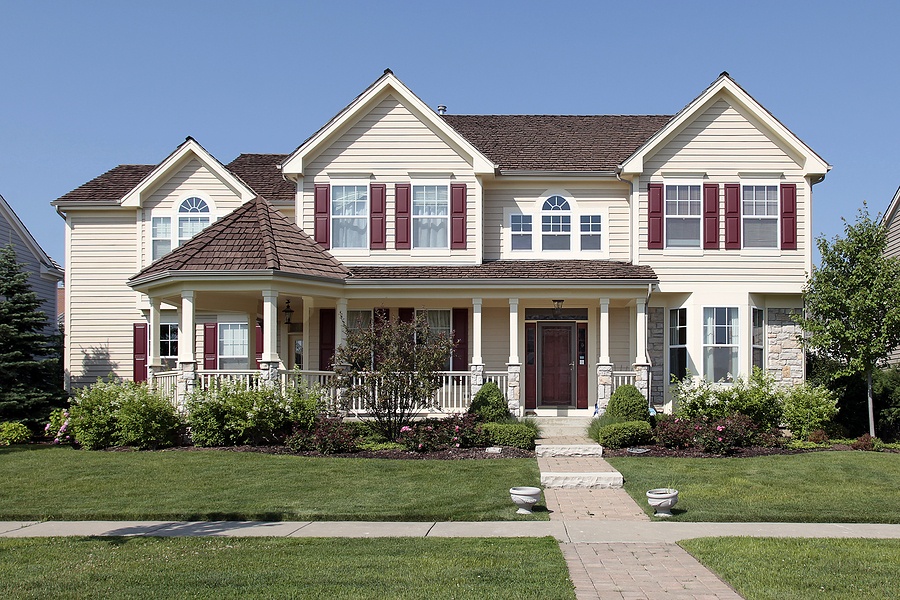 Are you looking to enhance the value, performance and curb appeal of your home? Look no further than new siding. Siding is commonly overlooked when it comes to home improvements. However, it is possibly one of the most cost-effective and performance-enhancing home improvements you can make. While siding certainly provides a home with its unique character and charm, it actually has a much more functional and vital purpose. The role of siding is to protect the inside of your home from rain, moisture and humidity, temperatures, insects and pests. That is why it is necessary to ensure the siding of your home is working as it is intended to. If you live in Virginia and are looking to replace your siding, you may be wondering which is the best siding for your home. After all, siding comes in a variety of materials with each having their own unique advantages and benefits. In this article, we will be looking at the different types of siding and which is the best siding for homes in Virginia.
The Different Types of Siding
Vinyl Siding
According to a 2015 survey conducted by the Bureau's Survey of Construction, 72% of new homes in the Mid Atlantic have vinyl siding. There are many benefits to vinyl siding, such as it resists water absorption and does not flake or rot, making it ideal for wet and humid areas. Vinyl does tend to crack in very cold weather and melt in very hot weather, however, Virginia's weather is relatively mild, making vinyl siding a suitable choice.
Wood Siding
Wood siding has beautiful curb side appeal. However, it is a siding material that requires regular maintenance and is susceptible to rot, mildew and insect damage, especially in humid areas like Virginia. However, if you have your heart set on wood siding, it is best to stick with cedar or redwood. It is also important to note you will need to be prepared to clean, seal and maintain it regularly.
Fiber Cement Siding
Comprised of cement, wood pulp and sand, fiber cement siding is ideal for homes in any part of Virginia. It is resistant to rot, termites and insects and harsh weather. Fiber cement siding is quite heavy, making it highly durable and resistant to heavy winds and inclement weather. It is also a highly cost-effective option and is one of the least-expensive siding materials to install.
Brick or Stone Siding
Brick or stone siding is a popular siding option for United States homeowners. However, for Virginian homeowners, it is not necessarily the best choice. Brick or stone siding is not only expensive, but both materials do not cope well in humid regions. Both materials are susceptible to rot, termites and insects and may develop moss or mildew, particularly if you live in an area that does not receive a lot of sunlight. However, with proper care and maintenance, brick siding can certainly be used on homes in Virginia.
The Best Siding for Homes in Virginia
Your home's siding is its first line of defense against the elements, so it is important the siding you choose suits the area and climate where you live. Luckily, Virginia's climate is quite mild compared to other regions in the United States, however this does not mean it is not susceptible to harsh weather from time to time. For this reason, it is important you find the right siding material for your home in Virginia.
Fiber Cement Siding
Each siding material comes with its own benefits and advantages, yet perhaps the best siding for homes in Virginia is fiber cement siding. Fiber cement siding is a great choice for a few reasons:
It is versatile: Fiber cement siding comes in many textures. You can also carry out a color matching test to ensure it suits the overall aesthetic of your home's exterior.
It is durable: Fiber cement siding is extremely durable and has a class 1A fire rating. It also does not easily warp or fade. Furthermore, it is highly resistant to inclement weather.
It is cost-effective: Generally, fiber cement siding is less expensive than other siding materials like natural stone, cedar and wood siding.
It is easy to maintain: Fiber cement siding is easy to maintain thanks to its durability. It can last for longer than fifty years when properly looked after.
The Best Siding for Virginia Homeowners?
Fiber cement siding is an excellent siding material for a variety of climates, yet it is especially ideal for hot and humid conditions, which Virginia often experiences. Fiber cement siding also works exceptionally well in wet climates because it does not rot. Furthermore, it does not warp with temperature changes or shake in strong winds. It is also termite-resistant thanks to its high cement and sand content. Therefore, when it comes to selecting the best siding for homes in Virginia, look no further than fiber cement siding.