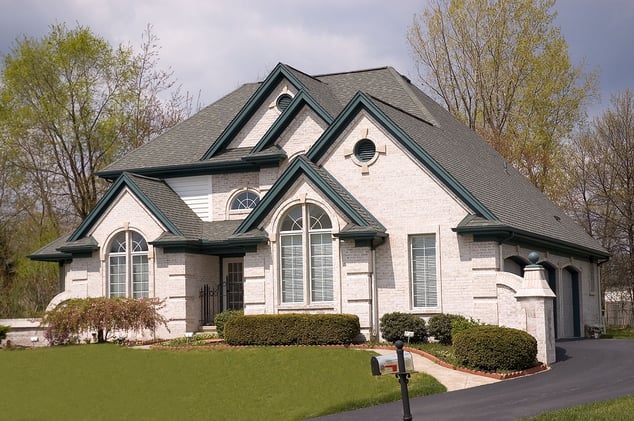 When considering whether or not to get a new roof professionally installed, it is likely you and your family are thinking: is a new roof really worth it? While the initial cost of installing a new roof can intimidate many homeowners, the reality is there are many benefits that come replacing the roof on your home. In this article, we are going to discuss just a few of the important reasons why a new roof really is worth the investment for your home today, tomorrow and well into the future.
Excellent Return on Investment
Generally speaking, the main reason homeowners might resist having a new roof professionally installed is thanks to the significant investment. However, with any sound investment comes great returns. According to Remodeling's Cost vs. Value Report 2018, a new quality roofing system has an ROI of around 70%. What this means is you will recoup approximately 70% of every dollar you spend on installing a new roof when you eventually sell your home. And, because a new roof has an average lifespan of 20 or more years, installing a new roof is certainly a home improvement that is worth the upfront investment. Furthermore, when negotiating for the sale of your home many home buyers will scrutinize the condition of your roof and new, sound roof can be a very attractive feature.
Go Green and Save on Energy Bills
Old roofs were not designed with the environment in mind. These days, however, there is a large focus on green living and many roofing materials are undoubtedly better for your home and the planet. Modern roofs have greater energy efficiency as well as more environmentally conscious manufacturing methods. In terms of energy efficiency and reducing your utility bills, many of today's quality roofing systems have increased insulating values. Furthermore, 'cool' roofing options that are offered from a variety of manufacturers can increase your heat deflection and save you and your family money in energy costs over time.
Better Health
The health and comfort of your family is important, which is why installing a new roof when the time comes is vital. New roofs greatly help to prevent health hazards like mold and mildew from developing inside your home, which in turn keeps your family healthy, happy and safe.
Greater Home Comfort
We spend most of our time in our homes, so it is important that you feel comfortable in it. One of the vital features of a roof is that it keeps the temperatures within your home stable and comfortable throughout the seasons. The fact of the matter is an old roof is much less likely to do its job properly – that is – keep warm air inside the house during the colder months and keep your home cool during the summer months. Not only do old roofs make your home much less comfortable, but the associated energy costs can be seen in just one season, not to mention the long-term effect an old roof can have on your utility bills.
Safety for You and Your Family
The safety of your family while inside your home is paramount, which is another important reason why a new roof really is worth it. Old roofs that are coming to an end of their usable life can present some major safety hazards, such as water damage, which can cause greater risks and health problems for your family. Furthermore, an old roof is much more likely to receive significant damage during extreme weather, such as strong winds, heavy snow and severe storms. A new roof is far more likely to hold strong during inclement weather and throughout the year, keeping you and your family safe at all times.
The Value of a Strong Warranty
When the time comes to sell your home, a professionally installed roof with a sound warranty is a fantastic selling point and is seen as great value to potential buyers. Today's real estate market is highly competitive, so any features that increase the curb side appeal of your home and add value to it can make a major difference when it comes to how quickly a home is sold and how much it is sold for. An old roof that is nearing the end of its lifespan is hard to sell to potential buyers due to the fear of unexpected and expensive repairs after already making a significant purchase on a new home.