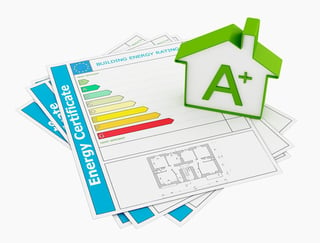 US homeowners are being offered tax breaks to make energy efficient improvements to their homes with the IRS officially extending the non-business energy property credit through to December 31, 2016.
The non-business energy property tax credit provides a 30% credit for installing qualified energy efficiency improvements to your home, and provides credits in various amounts for costs relating to residential energy property expenses. Labor costs for onsite preparation, assembly, or original installation are included as eligible expenses.
Part of this credit is worth 10% of the cost of certain energy-saving products, such as insulation, windows, doors and roofs. The remaining part of this credit is for the actual cost of items such as water heaters, heating and air-conditioning systems. Each type of improvement has a different credit dollar limit, but the maximum lifetime limit for this credit is $500 ($200 for windows).
The Residential Energy Efficient Property Credit also extends to alternative energy equipment installed in your residence, including solar water heaters, solar electric equipment, wind turbines and fuel cells. Any unused portion of the credit can be carried forward.
Eligibility
For an improvement to be eligible for the credit it must meet the following qualifications:
a component must meet or exceed the criteria established by the 2009 International Energy Conservation Code
the component is installed in or on a dwelling unit located in the United States and owned and used by the taxpayer as the taxpayer's principal residence
the original use of such component commences with the taxpayer
such component reasonably can be expected to remain in use for at least 5 years
What does that mean for you?
If you replace doors, windows, or skylights with energy-efficient models, you may be eligible to get a tax credit. You can receive 10% of the cost of windows, up to $200. You can also receive 10% of the cost of doors and skylights, up to $500 per item. To calculate your credit, you can only include the cost of the item and not the cost of labor. Items must be ENERGY STAR qualified in order to claim the credit.
Various types of insulation can also be used to claim the credit, including fiberglass, polystyrene foam boards, or spray foam. You can get a credit for 10% of the cost of the insulation (not including labor or installation costs) up to $500.
For additional guidance about the credits, please review the instructions for Form 5695, available from the IRS.
The WoW team will be able to advise you on the best products that are eligible for tax credits. Contact us today.