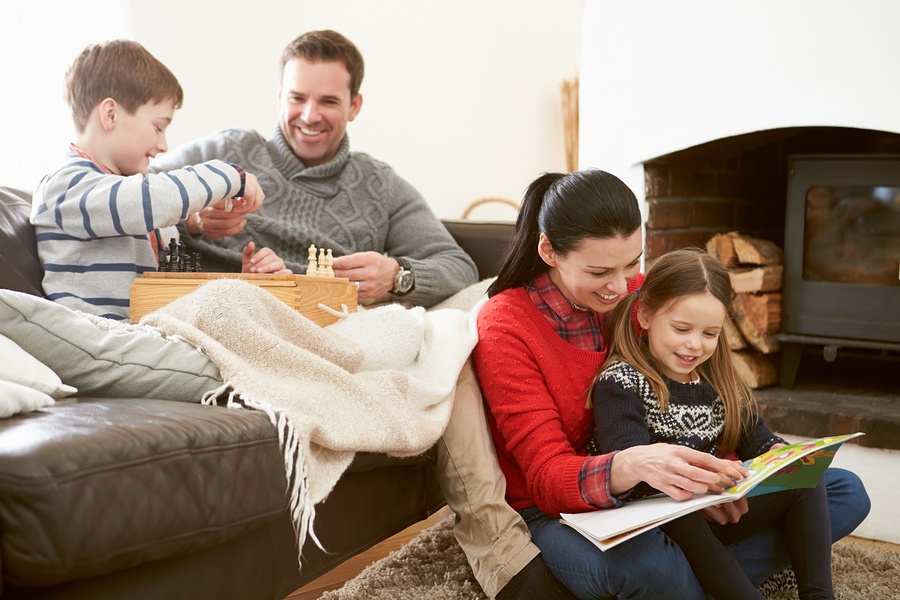 While we cannot believe that the end of another year is approaching, we are also very excited for the impending winter months. Snow, Christmas, New Year's Eve and the promise of a new and exciting year all hang in the air as we wonder what the winter months will bring. If you are like most people, you probably spend quite a lot of your time indoors during winter. For this reason, it is important your home is in tip top shape so that you can enjoy winter from the warmth and comfort of your beautiful home. That is why now is the perfect time to give your home some love and care, while also ensuring it is looking and working its best in time for all the upcoming festivities. Not to mention, the right home improvement projects can increase your property's value, save you in energy costs and potentially prevent any large, more expensive issues from occurring. Here are some of our best home improvement ideas to get your home ready for winter.
Give Your Home a Fresh Coat of Paint
Winter can often bring with it some rather gray and gloomy weather, so why not repaint your home with bright, cheerful colors to liven things up. A fresh coat of paint can greatly impact the overall mood and style of a room, and it is one of the most cost-effective home improvement projects you can easily do yourself.
Declutter Your Home
While most people wait until spring rolls around to declutter their home, why not get a head start and do it during winter? Not only will your home look spick and span for any guests you will be having over during December and January's festivities, it will also mean that when spring arrives, you can spend your time outdoors in the sunshine instead of indoors decluttering.
Give Your Floors Some Much-Needed Attention
Are your floors looking a little worse for wear? Is your carpet pulled and threadbare? Are your hardwood floors scratched and rough under your feet? Winter is a great time to work on your floors. Putting in new carpet is a great winter home improvement project as it can significantly increase the comfort of your home (and feet). Or, if you have hardwood floors, now is the time to do a little polishing to ensure they look and feel their best in time for all the end of year celebrations.
Add Insulation and Air Sealing to Your Home
If you are looking for ways to make your home more comfortable not just in winter but year round, look no further than insulation and air sealing. Not to mention that insulation can greatly reduce your utility bills and make your house more environmentally friendly. Insulation and air sealing is typically added to your attic, basement and any crawlspaces. While you are at it, take note of any drafty doors or openings around pipes and vents. Not only will these gaps make your house less comfortable, they also force your heating and air conditioning to work much harder, which results in increased utility bills. Check for any openings or gaps throughout your house and seal them with caulk or weather stripping. While insulation and air sealing your home is a home improvement project you can do yourself, it is a job that is best left to professional contractors should the work scope be larger in size due to the cost of machinery and materials required to do a proper job.
Replace Your Windows
Another great home improvement project for winter is window replacements. Much like openings and gaps in your home, old windows easily allow heat to escape, making your heating system work harder to keep your home comfortable. However, when you replace your old windows with new, energy efficient replacement windows, this will no longer be a problem and you'll enjoy the aesthetic and energy efficiency benefits right away.