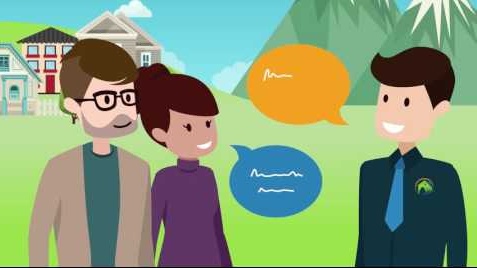 Windows on Washington has launched a new online video designed to help people make an informed decision when selecting a home improvement contractor.
The new 1 minute animation details exactly what it is like to work with WoW and why so many homeowners have trusted our professional consultants and qualified installation teams to make their home improvement projects a reality.
Having worked with thousands of homeowners over the years, we know how hard it is for people to select a home improvement contractor. Having to think about budgets, timeframes and the overall quality of the products you choose is a lot to balance, and it is important to find a contractor you can trust.
In this video, the home improvement process is explained properly, helping you understand how WoW works and why we've become one of the state's most trusted names in home improvement.
It Is All About Trust and Customer Service
When choosing a home improvement contractor, make sure to review their warranty thoroughly. It is also important that their work is known for its quality workmanship and expert installation, backed up by testimonials from other customers.
This is a philosophy WoW prides itself on because we want people to be informed and confident when selecting a home improvement contractor.
Recent WoW customer Ed can attest to WoW's expert workmanship and unparalleled customer service, heaping praise on the team after a recent window installation at his home. "All of our expectations were either met or exceeded. We were very impressed with crew, they did a stupendous job," he said. "The installers and craftsmen can't be praised enough for their meticulous work which was extraordinary."
Jason was equally flattering when his home improvement project was complete. "Everything about this company speaks volumes. I have never received such great service with any other project I have done," he said. "This place is amazing and I won't hesitate to refer them to a friend or use them myself for any future projects."
Seek References
The Federal Trade Commission recommends seeking referrals and references as an important part of selecting a contractor.
"A contractor should be able to give you names, addresses, and phone numbers of at least three clients with projects like yours. Ask each client how long ago the project was and whether it was completed on time. Was the client satisfied?," the Commission advises. "Were there any unexpected costs? Did workers show up on time and clean up after finishing the job? You also could tell the contractor that you'd like to visit jobs in progress."
Reputation Is Everything
Any company carrying out improvements to your home must have the appropriate insurances and certifications to protect themselves, and you. It is an indication that they take their industry seriously, have taken the time to familiarise themselves with best practices in the industry and are prepared to stand behind their work.
Alicia Garceau from HGTV says that credential are crucial to proving a contractor's worth.
"With recommendations in hand, do some preliminary research, whether it's with a phone call or a visit to the contractor's website. Find out whether he or she holds all the required licenses from state and local municipalities, along with designations from any professional associations."
Find out more about WoW's reputation and professional certifications