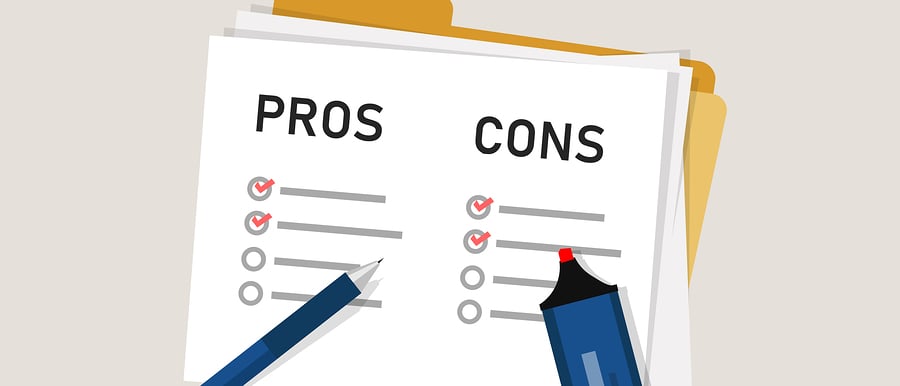 If you are looking to enhance the performance, curb appeal and value of your home, look no further than siding. Siding does not only provide unique character and charm, but it also works to protect the interior structure of your home from harsh weather elements. Siding shields the inside of a home from rain, humidity and moisture, high and low temperatures and insects and pests. For this very reason, properly maintaining the siding of your home is vital. Siding comes in a variety of different colors and styles, and many homeowners struggle to know which is the right type for their home. In this article, we have listed the most common types of siding used in residential homes, as well as their advantages and disadvantages.
Vinyl Siding
According to the U.S. Census Bureau of Construction, vinyl siding is the most popular siding choice in the U.S. This is due to the fact vinyl siding is highly durable, comes in a variety of colors and is relatively low-cost. There are also a huge variety of profiles of vinyl, including: horizontal or vertical panels, dutch lap, shakes, shingles, beaded, and fish scales or scallops.
Advantages of vinyl siding:
Extremely durable and typically includes a 25+ year warranty
Many color options
Versatile in textural options
Easy to clean
Economical
Disadvantages of vinyl siding:
Not waterproof (only water-resistant)
Can sometimes warp under extreme weather conditions
Cannot be repainted
Fiber Cement Siding
Fiber cement siding is another popular choice amongst homeowners. It is a mixture of wood, sand and cement. It is created to look and feel like natural wood siding, but with additional advantages.
Advantages of fiber cement siding:
Looks and feels like wood without the maintenance costs
Has a class 1A fire rating
Not prone to rot or decay
Variety of finishes and textures available
Disadvantages of fiber cement siding:
More expensive than vinyl
Needs to be repainted every 12-15 years
Color does not go all the way through fiber cement siding, meaning chips and scratches require touch-ups
Brick Siding
Brick siding is a great siding choice it practically lasts forever. There are many houses and buildings that are over 100 years old built with brick siding, which are still in great condition.
Advantages of brick siding:
Can last over 100 years with little maintenance
Fire resistant
No need for repainting
Termite-proof and extremely durable
Disadvantages of brick siding:
One of the most expensive siding options
If you decide to paint the brick, it is almost impossible to return to the natural brick finish
Over long periods of time, mortar joints may deteriorate and need replacing
Wood Siding
Wood siding offers a timeless and classic, natural look. There are many different types of wood species to choose from, such as: pine, fir, cedar, and redwood.
Advantages of wood siding:
Lightweight and easy to install
Eco-friendly
Can be stained and painted in custom colors
Has a high R-Value
Energy efficient
Disadvantages of wood siding:
Color needs to be consistently maintained
Can be easily damaged by insects or water
Expensive to maintain
Not fire resistant, so not ideal for dry climate areas
Aluminium Siding
Aluminium siding is not as common as it once was, yet it is still used as a low-maintenance siding option.
Advantages of aluminium siding:
Lightweight, fireproof, rot-proof and rust-proof
Comes in styles that simulate wood
Good alternative to vinyl
Less flimsy than vinyl
Disadvantages of aluminium siding:
Prone to denting
Much more expensive than vinyl
At the end of the day, the siding you choose depends on your budget and style-preferences. When installing siding, always seek the advice and help of a professional home improvement contractor as they will be able to answer any questions you may have, and ensure the job is done properly.