At Windows on Washington, 100% customer satisfaction is our number one goal!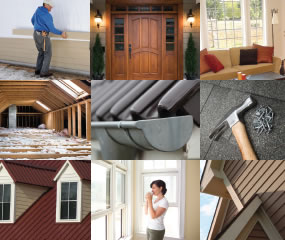 The WoW Team knows that the only way to achieve this goal is with quality installations and best in class products. We spend countless hours training our staff to handle any issues that may arise during construction projects. We also work tirelessly to choose the best quality windows, doors, siding and roofing materials to ensure the complete satisfaction of our homeowners.
Don't take our word for it! Check out Windows on Washington on Customer Lobby, Yelp or Angie's List, where our team has won the Super Service Award for 3 years running. Read what just one of our customers had to say about their window replacement project:
We replaced all of our windows a year and a half ago. I did extensive research on many area companies and was shocked to see the wide range of quality and price. Warning, there are many poor performers in this industry who try and charge extremely high prices for average windows and use very high pressure sales techniques. There were a lot of them to sort through. We decided to use Windows on Washington (WOW) and were very pleased. They offered exceptional quality and the price was very reasonable, $575 - $800 per window for Okna 800 series triple pane argon gas filled replacement windows (range depends on the hardware selected). We used the basic white handles because we have bright white trim. The performance of these windows are at the high end of the industry and the white matches bright white trim vice the blue/ white of most replacement windows. We decided on Argon gas windows. Krypton gas windows are not worth the extra expense. Both are noble gases with Krypton more dense, under Argon on the periodic table, but perform very similar as an insulator in windows. The more important factor is how the windows are constructed, preventing the escape of the gas and how they shed exterior water. The Okna windows don't use a drain hole system, which always clog up over time, creating problems. Instead the exterior mill work is sloped to shed water, a much better design as seen in the industry journals. Also the windows operate smoothly and have rigid supports across the tops of the windows preventing drooping over time. They come with a lifetime warranty that includes accidental breakage and gas loss. Since we installed the windows, we have seen a consistent 15 - 20% savings over our old original single pane windows, on energy usage each month based on TH (gas) and KW (electric) units used during similar average temperature months. Also, the WOW installers did not damage our extensive landscape near the house. They were professional and quick, everything was done in a day. Ask for Eric, he's the owner to come by for an estimate. No high pressure with him. He lets the product and price sell the job. ....David
We call an experience like that the "WoW Factor!" We put our customers first by providing as much information and research as possible so that they can make an informed decision about their home improvement project without the high pressure sales tactics that are so common in our industry. Let the experts at Windows on Washington show you how we can make your home more beautiful, comfortable and energy efficient. If you would like to experience the "WoW Factor" on your next home improvement project, please give us a call today at 703-378-1190 or click the link below.