There are three basic options to choose from when replacing your windows. Below is a list of those options, benefits and drawbacks of each.
Sash Replacement or Sash Packs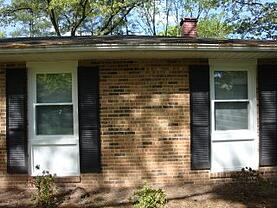 This type of replacement entails the removal of the operable components of the window and replacement of the jamb liners, balances and sashes (sash frames and glass) with new components.
Benefits:
Less invasive installation.

Minimized disruption to the home.

Preservation of more viewable glass as compared to an insert window of the same sash profile.
Drawbacks:
Can be between difficult or altogether impossible if the existing frames are out of square and unserviceable.

Relies on the condition of all the surrounding materials to be functional and sufficient.

Fit and air tightness can be difficult to achieve.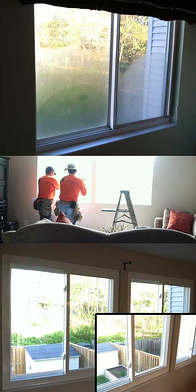 Insert Replacement Windows
Insert windows are inserting replacement windows (sash and frame as a single unit) into the opening created by the removal of the existing sashes, frame (if a metal or vinyl window), interior or exterior stops (depending on removal type) and jamb hardware (balances, liners, etc.).
Benefits:
This type of window replacement allows the homeowner the widest variety of options and technology, thus making it the most popular type.

These type of windows are the most widely available and cost competitive.

The sashes are completely square, plumb, and true inside the insert frame and as such, extremely airtight.

This type of application is more easily sealed to the home than sash packs.

Minimizes disruption to the home.
Drawbacks:
In all likelihood, the replacement window will have a larger frame than the original, which means less glass for you to enjoy your view.

Some color variation may be noted when changing from wood to vinyl inserts.
Full Frame Custom Replacement Windows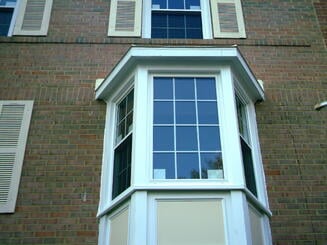 Full frame (Full Tear out) window application require the complete removal of the window sashes and master frame down to the rough opening framing.
Benefits:
The primary benefit of a full tear out is more visible glass in comparison to a standard insert/pocket style replacement.

Full frame will include the complete removal of any damage components (sills, jambs, trim) and these materials can be replaced with more weather tested options.
Drawbacks:
Full Tear out applications will be more expensive because of the additional labor and consumables (new interior trim) requirements.

The glass width offset can be very slight and actually non-existent if you use a very narrow profile frame on your insert.

Will take longer to install.

Can disrupt the previously functional in situ water management and create a leak pathway if not done in a new construction (i.e. nailing flange) capacity.
Windows on Washington is well versed in all of the above installation options and will be happy to work with you to find the proper application for your home and needs. Click on the link below and one of our team will be happy to call you to discuss our premium custom windows with you.