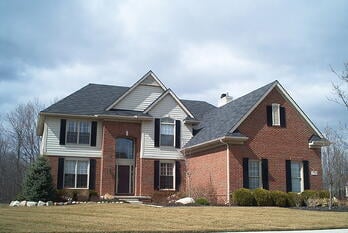 Exterior home improvements are important for homeowners, regardless if they plan to put their house on the market now or sell sometime in the future. When it comes to selling a home, properties that have had recent improvements are more likely to sell faster and at a higher price than other comparable homes in their neighborhood. Those who plan to sell in the distant future can also realize benefits from exterior home improvements. They will be able to enjoy the benefits of these renovations now as well as notice an increase in their home's value over time; there are also a number of intangible benefits that can be enjoyed.

At Windows on Washington, we are often asked "Where can I find the greatest return on investment (ROI) for my home improvement dollars if I plan to sell my home?" We've pulled together our top three picks to stretch you home improvement budget, maximize ROI by increasing curb appeal, and help your home sell faster and at a higher price.

1. Siding
According to Remodeling Magazine, homeowners in the South Atlantic states (which includes the Washington, D.C. metropolitan area) can see the greatest ROI when they add new fiber-cement siding to their home. This publication reports that consumers who do so notice an 89.7% return on investment. The number is also high for those who choose foam-backed vinyl siding, as homeowners who have this product installed can realize a 77% return on investment. Installing new siding can be beneficial because it improves a home's aesthetics and provides energy savings, so potential buyers are more likely to be drawn to homes that have relatively new siding on them. This isn't surprising, considering the strong impact on increased curb appeal that new siding brings.

2. Garage Door Replacement
For those homeowners that are considering new garage doors, it's interesting to note that the ROI is up over last year. Remodeling magazine reports that homeowners in the Washington, D.C. area can expect to recoup around 73.9% of the cost of this exterior home improvement. The average cost of a garage door replacement is $2,957, and increases a home's value by $2,185. The benefits to replacing a garage door is that it enhances curb appeal while also giving potential buyers peace of mind that the doors will operate well for years to come.


3. Custom Window Replacement
Homeowners who replace their dated windows with new vinyl or wooden replacement windows can notice high returns on their investment. When custom vinyl replacement windows are installed, the average Washington D.C. homeowner can expect to realize around a 77.2% return on investment. Those who choose wood replacement windows for this exterior home improvement project are likely to see around a 70.3% return on investment. Having windows that are in good shape helps attract potential buyers because there's no peeling paint on exterior window sills and new windows are generally easy to care for. Finally, new replacement windows are extremely energy efficient when compared to their outdated counterparts. These benefit and the potential energy savings can be significant deciding factor if a buyer is having a hard time deciding between two different properties.

At Windows on Washington, we provide our customers with quality products and expert workmanship to improve the comfort, beauty and energy efficiency of their homes. When preparing your home for sale, it's especially important to stay on budget to maximize your ROI.

Whether you are looking for energy efficient replacement windows, beautiful siding, gutters, a new roof, or money saving insulation and air sealing, we provide solutions to all your home improvement challenges. We will educate you on our approach to your project, explain your options and encourage you to do additional research. There is no obligation, pressure or hidden charges. Let us know how we can be of service today!