It is our outstanding installers that leave the strongest impression on our customers of the honest, hardworking and customer centered approach for which WoW is known.
We know this because our installation crews are aligned with the heart of our corporate mission - to work on each customer's project as though it was their own home.

Windows on Washington in very proud of the installation teams that service our customers. This is echoed by the many customers that take the time to call the office or post online reviews to comment on our crews' impressive work ethic and craftsmanship.
Testimonial:
" I just wanted to send a quick note to say thank you for the work you have done at my home installing both new windows and recently a new front door. It is beautiful and the installation went very smoothly. Since the door was replaced I received notice from my electric company that my budget billing payment will be going down by $30 per month!! Great work Windows on Washington!"
– Rachel S.

Our installation crews are trained and certified in the latest best practice techniques, materials, and technologies, such as:

Okna Master Installer

Marvin Infinity Installer training

EPA RRP Lead Certified

OSI Tech Window Certified

Lead Carpenter

VSI (Vinyl Siding Institute) certified

Certainteed Shingle Master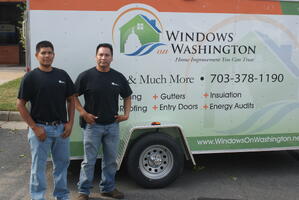 Jose Rojas - Head Carpenter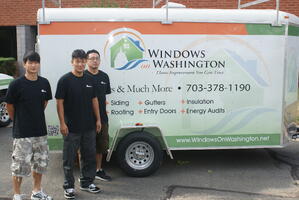 Young Kim - Installation Manager
Joon Kim - Master Installer
Joe Choi - Master Installer

Want more information on how your home can be more comfortable, beautiful and energy efficent? Call us today to schedule a free estimate and we'll show you what our install teams can do for YOU!