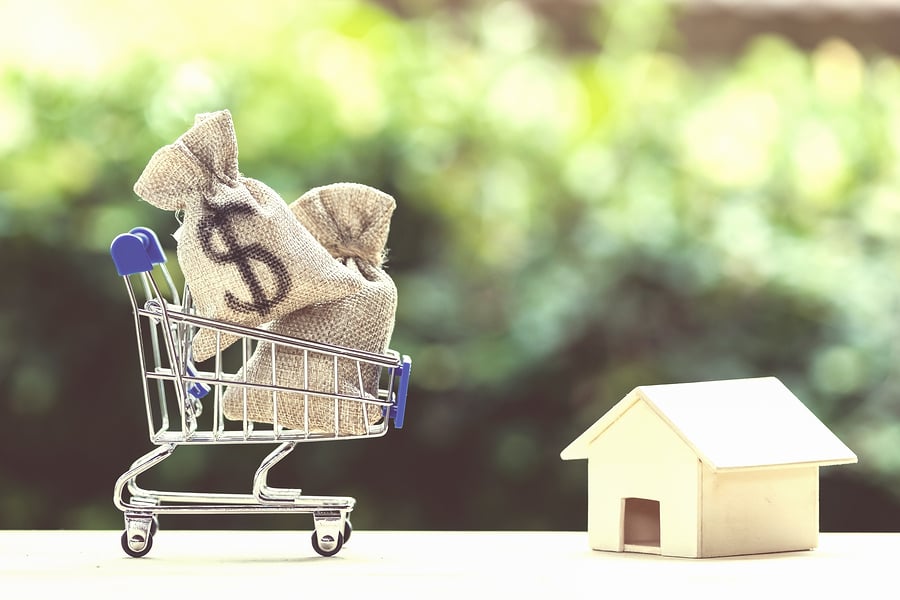 Most (if not all) homeowners have a dream home. And, while it is not always possible to find your dream home as is, it is possible to build. From beautiful replacement windows to fresh siding or a sturdy new roof, there are endless home improvement projects that can help turn your house into your dream home. However, it cannot be denied that home improvement projects often take a sizable chunk out of your budget. The good news is, not all home improvement projects simply make your house look better – they can often yield long-term energy and cost-saving benefits. However, the initial outlay is often quite substantial, so how do you fit home improvement projects around your lifestyle and budget? Luckily, we know a thing or two about financing home improvement projects, so read on to find out the six ways you can finance yours!
1. When Possible, Pay with Cash
If your home improvement project is small enough, it is often a good idea to wait a few months to save up the cash to finance it yourself. When deciding whether or not you should pay outright or finance the project, ask yourself this one simple question: "How urgent is the project?" For example, if you wanted new kitchen cabinets because the ones you currently have do not suit your style anymore, you could always wait a few more months to save up the funds to buy it yourself. However, if you need to repair or replace a leaky roof, it is best you do it sooner rather than later so additional damage (and the associated cost) is mitigated. Every situation is different, and some homeowners find a good balance between funding their home improvement projects with cash and borrowing money.
2. Use Store Credit Cards
Popular stores like Home Depot and Lowe's offer certain credit cards with different terms that can be useful to finance home improvement projects. Some cards offer no interest for a certain period of time, while others offer excellent introductory offers. However, most of these credit cards restrict you to purchases at one store, which can be a hassle. Using store credit cards is ideal for smaller projects and situations where you are confident you can pay your balance on time, otherwise you will be left paying hefty interest rates. You can also use store credit cards along with your own cash to fund larger home improvement projects.
3. Opt for Low Interest Credit Cards
If your credit score is healthy, you might qualify for a 0% (or close to 0) interest credit card. Plenty of financial institutions offer these types of cards, with the approval process often not taking too long. Low interest credit cards should be used for smaller projects, and it is important you make sure you can pay back the balance within the low-interest timeframe, which is usually 12 to 18 months.
4. Use a Home Equity Line of Credit
HELOC, or home equity line of credit, is similar to a credit card. The difference is you have to secure the credit with your home, and failing to pay on time could put your home at risk. HELOC is beneficial as it does not require as much paperwork as a second mortgage, and you may also get a tax deduction on the interest you pay. Home equity line of credit is a good option of projects in stages, so you only pay interest for what you use.
5. Use a Title Loan
Title loans are a government initiative that are ideal for people who have little or no equity in their homes. Title loans often cannot exceed a certain amount for residences occupied by a single family and usually, remodelling projects need to fit within certain criteria. However, when it comes to not paying high interest rates, it is one of the better options out there.
6. Take Advantage of WoW's Interest Free Financing
At Windows on Washington, we offer homeowners flexible financing options. Whether you need help with replacing windows, doors, installing new siding or a replacement roof, WoW can help with our award-wining service and financing options, click here to learn more.