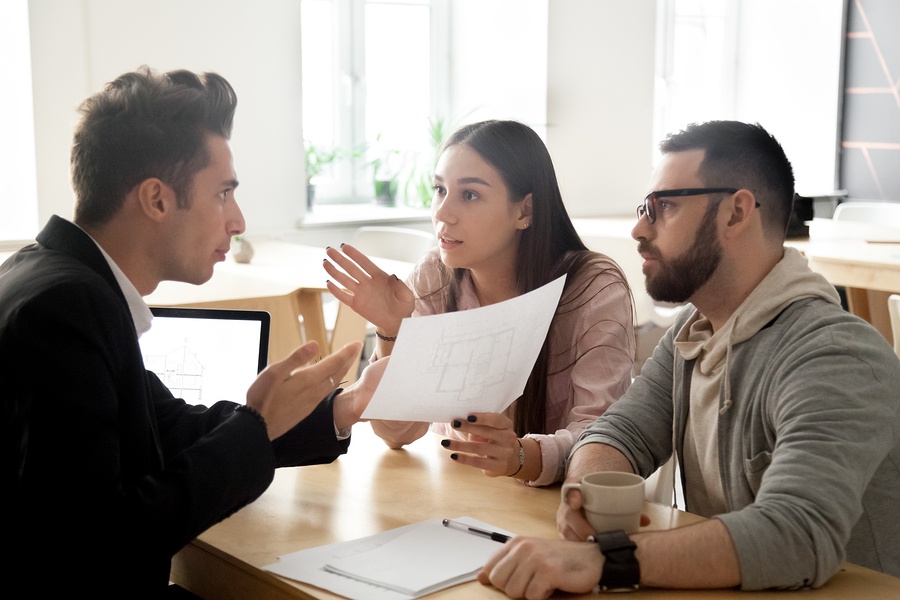 Choosing the right insulation contractor is an important step when it comes to installing insulation in your home. Why? Because installing insulation is not a simple job, yet if done correctly, insulation can provide you and your home with years of increased energy-efficiency, utility savings and better comfort. Be wary of contractors who will tell you they can install insulation, but it is not actually something they specialize in. When it comes to installing insulation the right way, it is vital you hire an expert insulation contractor, which is why it is important you screen contractors carefully before making your decision. We want to help make choosing the right insulation contractor as simple as possible, which is why we have made a list of 6 things to ask your insulation contractor before signing on the dotted line.
1. How long have you been in the business of installing insulation?
Generally speaking, the longer a contractor has been in business, the more experience and skills they will possess. Furthermore, contractors with experience will have created systems to make sure their work is completed on time, on budget and of the highest quality. It is a good idea to ask your potential contractor about the past projects they have completed so you can get a better understanding of whether or not they are the right fit for your insulation needs.
2. Are you a licensed contractor?
It is important to not only confirm that they are licensed but to also see their license number, most contractors will include this information on their website, quote and other correspondence. If you do not see any reference of their license, and they do not mention it, make a point to ask about it.
3. Online reviews and referrals?
The best insulation contractors will be happy to refer you to their past clients who can speak to the success of their past projects and overall skills and professionalism. If you are speaking with a contractor that is hesitant to provide any references, it is likely they have something to hide, so try steer clear of these contractors. The best source of references are online reviews by third party providers like: Google, Yelp! and Angie's List. Also, a quality, trustworthy contractor will have customer reviews on their website.
4. Does your insulation come with a warranty?
Warranties are not required by law, but a contractor that does not have a warranty is not someone you want to hire. A warranty is vital not only for your peace of mind, but also for your wallet in the event that anything goes wrong with your new insulation. A good and trustworthy insulation contractor will stand by their work and the products they use, meaning they will have a solid warranty in place.
5. Do you carry insurance?
Both liability insurance and workers comp insurance are two important policies that protect homeowners. Liability insurance protects your home in the event of any damages. For example, if a worker accidentally breaks through drywall while installing your insulation, a liability insurance policy will pay for those repairs and it will not come out of your own home insurance policy.
Workers comp insurance protects you against any incidents that happen in your home, like if a worker gets hurt while on site. If your insulation contractor does not have a workers' comp policy, you may be liable to pay for the worker's medical bills.
6. What insulation products do you work with?
If a contractor is pressuring you to use a certain type of insulation because it is the only type they offer, be very wary of this. Most professional insulation contractors will offer a range of insulation materials and will be able to tell you about the advantages and disadvantages of each. The best insulation contractors will be able to assess your particular insulation needs and recommend an insulation that will be best for your situation.
We hope these questions will help you find the right insulation contractor for the job.