When it comes to replacing your roof, there are plenty of things to consider, such as the energy efficiency of the roofing material and how effective it will be in keeping your home protected for years to come. However, the appearance of your roof is also important because it is usually one of the first things people notice about a home! Other important factors you need to think about include the cost, ENERGY STAR rating, lifespan and more. So, if the time has come for you to replace your roof and you have no idea where to start, fear not, we are here to help. In this article, we are going to be looking at some of the benefits of four different roofing systems that are both energy efficient and stylish, so you can make an informed decision before you invest in a new roof.
Metal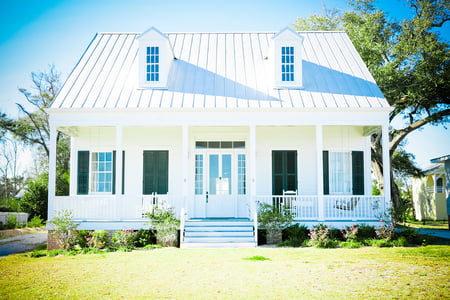 Metal roofs are some of the coolest roofs out there (and we do not just mean in terms of style!) Metal roofs, such as steel, aluminium, tile and copper are both cool in their appearance, but likewise in their temperature. This is because metal roofs often contain a high percentage of recycled material that also provide high thermal/solar reflectance. Metal roofs are incredibly durable too, and last almost twice as long as wood or asphalt roofs. They are also a lot lighter than other roofing materials on the market and quite sturdy when it comes to withstanding bad weather and wind lift. One of the great things about metal shingles is they come in a range of styles and can often mirror the look of traditional roofing covers like shingles, slate and tile - but at a fraction of the cost. Metal roofs are also very enviro-friendly, making them the ideal choice for eco-conscious homeowners.
Observed lifespan: 30 to 50+ years
Asphalt Shingles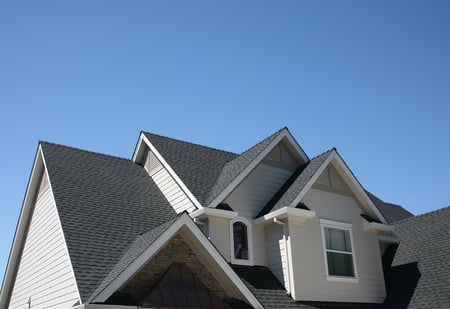 One of the most popular roofing systems on the market would have to be asphalt shingles. Not only are they cost-effective, but asphalt shingles are easy to install and incredibly resilient. They also come in plenty of color choices, which makes them an ideal choice for a variety of homes. Asphalt shingles also come in traditional 3-tab shingles or thicker laminated shingles. In terms of composition, they are made of either paper fiber mat (which is best for cold climates and wind resistance) or fiberglass (which is best for fire and moisture resistance). They also contain asphalt and are coated with mineral granules. On the downside, asphalt shingles do offer a lower insulative value and a much shorter lifespan than other roofing systems.
Observed lifespan: 15 to 30 years
Clay & Concrete Tiles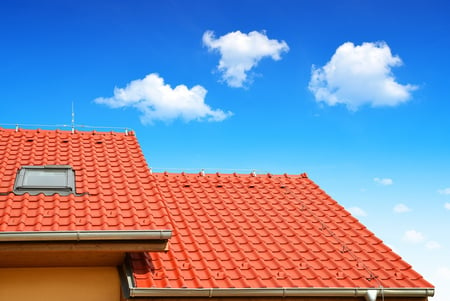 Clay tiles are one of the most energy efficient roofing materials as they are available in a range of lighter colors, which can reflect over 50 per cent of solar energy. They also adhere to cool roof standards. And, while clay tiles are non-combustible and exceptionally durable, they are also quite heavy and for this reason, require additional roof framing. On the other side, concrete tiles offer a stylish look to your home. They are versatile and come in a variety of colors, shapes and textures, which gives you plenty of options. Both clay and concrete tiles are naturally fire-resistant and offer a good level of insulation. Windows on Washington recommends clay and concrete tiles for homes with a Mediterranean, European or Mission style. The disadvantage of natural clay and concrete tiles, however, is apart from their significant weight, they are also on the pricier side of roofing materials.
Observed lifespan: 30 to 50+ years
Wood Shingles and Shakes
If you are after one of the most natural roofing materials on the market, you cannot go past wood shingles and shakes. Wood shingles and wood shakes are available in a range of woods including cedar, redwood and pine. Wood shingles are machine cut, while wood shakes are hand cut for a more rustic look. While wood shingles do carry a higher risk of fire, it is possible to buy fire-resistant treated Class A wood shingles for an additional cost. While wood shingles and shakes are natural, sustainability does pose an issue. Wood roofing systems are high maintenance, have a shorter lifespan, have poor fire ratings and are susceptible to rot, split and mold over time. If you enjoy the look of wood but desire a roofing material that is more affordable and comes with less maintenance, we recommend metal roofing or synthetic shingles that look like wood but do not come with the same drawbacks.
Observed lifespan: 10 to 20 years