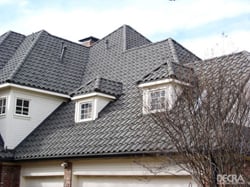 CONGRATULATIONS on the purchase of your new roof! It's one of the best investments that you can make into the long term maintenance and structure of your home. The best way to ensure a fast and uneventful installation is to prepare appropriately. Here are Windows on Washington's top 5 tips on how to prepare for the installation of your new roof.

1. Access To Your Home
Before your roofing installation begins, it is generally advised that you clear one side of your driveway for the collection of roofing materials. Likewise, in order to protect your vehicles, park all boats, RVs, cars and trailers away from the installation area to prevent damage. In order to properly clean up during and after the installation, you will need to provide the install team with access to all areas of your yard. Make sure the gates are unlocked and any pets are secure.

2. Attic Entrances and Stored Items
There is no perfect solution to keep the items you store in your attic space pristine during the installation of a new roof. Although your roofing installers will clean debris from the attic and take care with your things, there is no sure fire way to keep all dust and debris off stored items. Items that would be harmed by dust or debris or are substantially fragile should be removed during installation. Likewise, after your installation, open your attic entrance carefully in case any dust or debris remains.

3. Children
A new roofing system installation turns your home into a temporary construction site and can often stimulate the curiosity of children. It is important to keep them away from the work area at all times. In addition, it is possible that materials and equipment will remain around your home for the duration of the installation. Items such as sharp metal flashing, nails, ladders and such can present a hazard to children of all ages. Keep your children safe by reminding them of the possible dangers and supervising them at all times during the installation.

4. Pets
Because of the noise and presence of unknown persons, some pets find a roof installation very unpleasant. You may decide to board any particularly anxious pets with family, friends or your vet for the duration of your installation.

5. Neighbors
Although you may be prepared for the noise and commotion during your roofing project, your neighbors may not be. It is wise to take the initiative to notify your neighbors in advance that the approaching project may cause a temporary increase in noise and traffic. Letting neighbors know in advance gives them an opportunity to move cars if necessary and sets a positive tone in case they have an issue during or after the installation. A quality roofing company will clean up during and after the project to minimize the inconvenience to your neighbors.

Preparing your home for the installation of your new roof is the best way to make sure things go smoothly. At Windows on Washington, we are extremely proud of our Roofing Division, as they always maintain the same high quality standards for which Windows on Washington is known. In addition, our experts can help guide you through your roof installation from start to finish. We carry a variety of quality products ranging from Certainteed for asphalt roofing to Decra for steel roofing because we are committed to serving all of our customer's roofing needs. Contact Windows on Washington for a free roof quote today and see what the WoW Factor can do for your home!