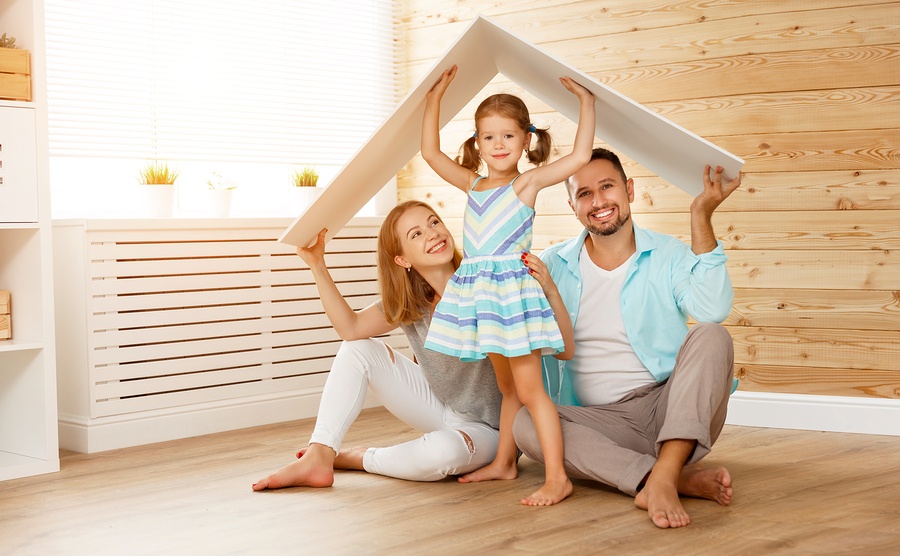 When was the last time you replaced your roof? While thinking about roofing materials day in and day out may not be the most interesting way to spend your time, chances are if you cannot recall the last time your roof was replaced, it may be time for a new one. Choosing the right roofing material requires you to consider a number of factors. Of course, aesthetics is important, but it is also important to consider the less-exciting aspects, such as how long you plan on staying in your home and your budget.
It is also important to consider whether you are choosing an original roof for a new home, or replacing the roof on an existing home. If you are starting from scratch, you have the benefit of considering a range of choices. Choosing a roofing material to replace an existing roof, however, involves different considerations. Nonetheless, whether you are after something stylish, something cost-effective or something with longevity (or a mix of all three), there is a roofing material out there that is the perfect fit. In this article, you will learn about the different replacement roofing options available and how to choose the right material for your needs.
The Different Roofing Materials (and their pros and cons)
Knowing your options is the first step to making the right replacement roofing choice. There are roofing materials available that have been tried and tested and have been around for centuries. Other roofing materials are relatively modern and take advantage of innovative technologies that offer the look of traditional roofing materials but with better performance and at a fraction of the cost. Below is a list of some of the most popular and readily available replacement roofing options available, as well as their pros and cons.

Composition Shingles

Composition or composition asphalt shingles are one of the most popular and widely available roofing materials. Composition shingles are comprised of a backing (like fiberglass or cellulose), asphalt and mineral granules. These types of shingles are very easy to work with, making them a good option for those who want to give DIY a go. However, composition shingles can be more expensive than other types of roofing materials.

Wood Shingles

Wood shingles are another common and popular roofing choice. They are usually made from cypress, redwood, pine or western red cedar. Wood roofing shingles offer a beautiful aesthetic and are an especially good choice for more steeply-pitched roofs. However, one of the cons of wood shingles is its susceptibility to fire and pests. While wood roofs can be treated to be fire retardant, they will not be fireproof and over time its fire-resistant properties might reduce.

Metal Roofing Shingles

Metal roofing shingles come in a variety of materials, including: steel, aluminum and copper. It also comes in several different forms such as sheeting and tiles. Metal roofing shingles offer a smooth texture, however, if you do not like that particular style, you are able to buy stone-coated steel roofing, which has the texture of asphalt roofing but has the longevity and durability of metal.

Clay or Concrete Roofing Tile

Tile roofs that are not comprised of metal or composite are usually made from clay or concrete. Tile roofs are popular due to their durability, but they are also extremely heavy, making them unsuitable for some homes. You need to ensure your underlying roof structure is designed to withstand the heavy load of clay or concrete roofing tiles. Tile roofs can also be expensive, with clay tiles generally costing more than concrete tiles.

Slate Roofing

Slate roofing is made from real stone and is one of the most durable roofing materials on the market. This roofing material is incredibly striking and comes in several shades of slate to suit almost any home and style. Similar to clay or concrete roofing, however, a slate roof is quite heavy, so your roofing frames needs to be designed to support a heavy load. And, with beauty and durability comes a big price tag. Slate is one of the most expensive roofing materials available.
Additional Things to Consider When Choosing the Right Roof Replacement
Cost Vs ROI
A good roof can set you back several thousand dollars, depending on the size of your home and the roofing material you choose. That is why it is important to consider how long you plan on staying in your home before you choose a replacement roof material. If you need a new roof but plan on moving soon after, you might be tempted to make the most economical choice to suit you, rather than installing an expensive roof for the next owner to enjoy. However, a high quality new roof is a majorly attractive selling point to home buyers. And if you are planning to live in your home longterm, it makes sense to choose something you love as it will be with you for a long time.
Using Energy Efficient Roofing Materials
Energy efficiency should play an important role in helping you choose the right roofing material for your replacement roof. Energy efficient roofing, also known as 'cool roofing' offers homeowners both financial and environmental benefits. Energy efficient roofing basically helps reduce your home's cooling needs by helping deflect the sun's energy, which in turn keeps your house cooler naturally.
The Architectural Style of Your Home
The architectural style of your home should come into consideration when choosing the right roof replacement. Most homes are suited to composition asphalt shingles but certain types of homes, such as historic homes, may be better suited to a different style of roofing such as tiles or slate. In these situations, faux roofing materials are especially good as they can mimic slate or wood shake roofs at a fraction of the cost and with less maintenance.