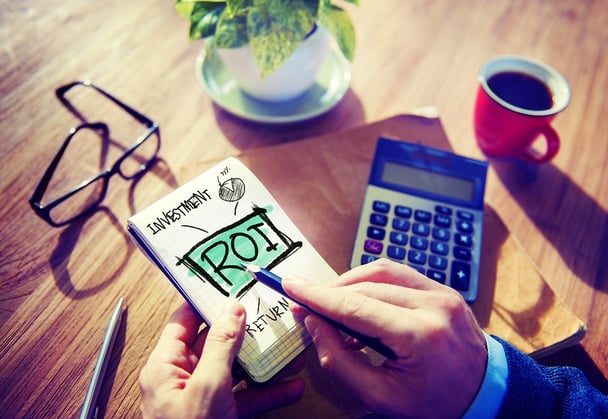 When undertaking a home improvement project, most homeowners prioritize the aesthetic and comfort impact of the improvements. They may say, for example, "My home will look fantastic with a new style of windows, doors, and a brand new roof!" or "These upgrades will stop that cold draft down the hallway and make it easier to keep my home warm in the winter!"
But what about the financial component on their return on investment (ROI)? When considering upcoming home improvement projects, homeowners should take a longer-term perspective and ask how the upgrades will increase the value of their home, and in doing so, offset their initial costs.
The good news is that amongst home improvement projects, new doors, replacement windows and new siding upgrades generate some of the highest returns on investment. Better yet, they also increase the comfort of your home, enhancing your quality of life for as long as you own it. We've taken the time to break down some of these benefits for these major home improvements.
Doors
According to a 2015 Cost vs Value report, replacing your old front door with a new steel entry door can yield a ROI of 98%. Having a front door that effectively insulates against the elements can help with cooling and heating costs, so you can get back even more than you've invested once you take into consideration the reduction in utility costs.
Aesthetically, since it is the main entrance and focal point of your home, upgrading your front door can increase curb appeal and create a wonderful impression for anyone who visits with the intention of buying your property. A new door will always beat an old, squeaky one!
The same goes for interior doors. They may not have such a high return on investment, but they also play an important part in insulation and noise cancellation throughout the house. Just like hardwood floors, quality interior doors are a big plus for anyone searching to buy a new home.
Windows
The 2015 Cost vs Value report also found that replacing your old windows with midrange, vinyl replacement windows can yield a 78.6% ROI. The higher the quality of the windows, the more significant the return on investment. This is especially true if you live in a cold, windy area, thanks to more effective insulation from design and current technology. Replacing your windows with a sun-blocking variety (if you live in a sunny and hot climate) can yield a similar ROI.
Even if the ROI seems smaller than that offered by the front door (not to mention the fact that the initial outlay for new windows will be more than a single door), think about the increase to your own comfort and the money you will save on heating and cooling bills if your new window units do their job and insulate your home properly.
Siding Replacement
Replacing your old siding with a fiber-cement siding has a ROI of 83.9%, also making it a sound choice for a home improvement project that helps pay for itself. Be advised that depending on the brand and style, new siding can be more costly than other smaller projects around the home. However, most siding replacements come with transferable lifetime warranties, so both you and any future owners of the house can enjoy them too.
One thing to note, however, is that while siding replacement ranks high as a priority for ROI, quality is an important consideration. Most homeowners agree that fiber-cement siding replacements are more sought after than cheaper aluminum alternatives.
Finally, please note that the ROI numbers above only reflect the return on investment upon the sale of the house. If you plan to live in the same house a bit longer, you should also consider home improvement projects that help you save on utility bills, like insulating windows and roof insulation.