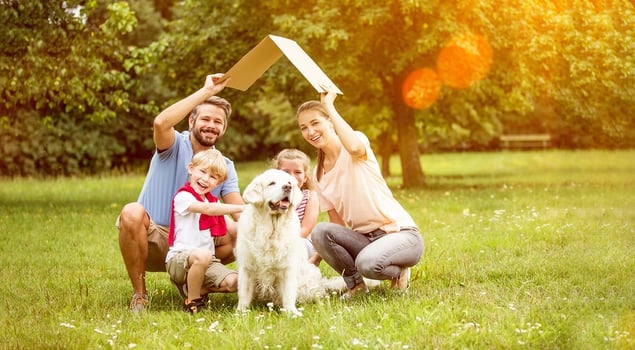 Replacing the roof of your home in Maryland can be a costly affair, but for good reason. The quality of your roof affects your entire home, and if replaced properly, can offer you a great return on investment.A quality replacement roof can last you decades, so it is important to invest wisely in good quality materials installed properly by a professional roofer. In this article, we discuss the factors that affect what a quality replacement roof costs in Maryland so when it is time for you to replace your roof, you will be well informed.
What affects the cost of a replacement roof?
There are a variety of factors that affect the cost of a replacement roof. For example:
Removing old roofing – How long it takes your roofing contractor to remove the existing roofing and dispose of it can greatly affect cost.
Having many layers of roofing – Some homes have roofs with multiple layers, which is sometimes only discovered once the project begins.
Repairs to roofing sheathing – Roofing sheathing are the panels of wood or sheeting that are connected to the framework of your roof. If it is found they are damaged, they must be replaced before installing the new roof.
Materials used – There are a variety of roofing materials to choose from, which can greatly affect cost. Asphalt and metal are two of the most popular choices.
Pitch – Steep roofs are often more expensive to replace because they require specialized equipment. Roofs that are "cut up" or have many different elevations are also more expensive than a straight up-and-over style roof.
Warranties –You do not have to add a warranty, but it will give you greater peace of mind should anything go wrong down the track.
Roofing materials
Replacement roofing is available in a large variety of materials including: tile, slate, metal, clay, cedar, plastic polymer and asphalt. Choosing which roofing material is right for you can be overwhelming as there are so many options available to you. However, it is also important to take into consideration other factors of replacement roof material such as: lifespan, weight, and if it offers any kind of insulation. And, because you live in the Maryland area, it is vital you consider the climate and weather patterns of your region, which can often be unstable. Therefore, it is important you choose a material that can withstand all types of weather.
Return on investment
Replacing your roof may seem like a costly expense, but the return on investment is worth it. Rather than thinking of your roofing project as a cost, think of it as an investment worthy of additional financial expense.
Replacement roofs have been shown to offer a great ROI. A recent figure from Remodeling Magazine's Cost vs Value Report shows that replacement roofs in the South Atlantic region can increase the resale value of your home by over $14,300.
Quality roofing materials for Maryland homes
Maryland's climate can range from hot and humid summers to freezing winters with snow blizzards. Because of this, it is important your replacement roof can withstand not only time, but extreme weather conditions as well. Maryland sees a lot of rain, making metal roofing an excellent choice. Metal comes in a range of styles to suit the look of your home, and it is also windproof and durable, meaning it will stay strong for many years. Asphalt fiberglass shingles are another good choice for Maryland homes. This is a popular choice due to their versatility as it can emulate wood shakes, tile and slate, and comes in a variety of colors.
Choosing the right roofing contractor
The cost of your roof replacement will also depend on your roofing contractor. Of course, the more experienced and skilled the contractor, the more it will cost. Because replacing your roof is an investment in your home, it is important to find a quality roofing contractor as it can be the difference between a quality, durable roof or an ongoing financial headache should the installation be sub-standard.
Professional roofing installers know and understand the construction of each type of roofing materials as well as how to deal with any challenges and issues that may arise during the installation phase. They also know how each material works to improve the comfort and value of your home.
Our final word of advice is to take your time finding a roofing contractor and choosing your replacement roof material. The right contractor can advise you on the best material for the job, as well as answer any queries you might have about the project.