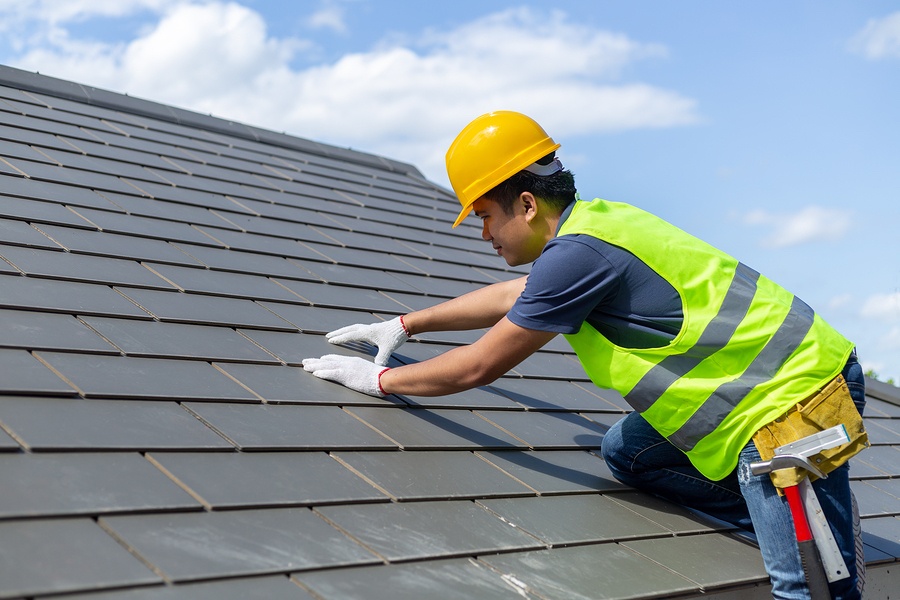 The importance of hiring a good roofing contractor cannot be understated. A roof is integral to the structure and foundation of a house. Not only is it the highest part of a house, but it likewise protects the rest of your home from the outside elements. There are three key components to a roof: the covering that keeps your house dry, the structure that supports the covering and keeps the shape of the roof, and the connections between the roof structure and walls. As you can see, your roof is important, which is why it is equally important to hire a professional, knowledgeable and trustworthy roofing contractor. The purpose of this article is to highlight the do's and don'ts of hiring a professional roofing contractor so you know what to look out for the next time your roof needs replacing.
Do Ask Your Friends and Family for Recommendations
Knowing where to begin when hiring a roofing contractor can be overwhelming. That is why it is a good idea to start by asking your friends and family for recommendations. You can also reach out to your neighbors and local community. You are bound to find someone who has recently had work done on their roof and who can offer you a recommendation based off the roofing contractor they used (providing they were happy with the work).
Do Try and Hire a Roofing Contractor in Your Local Area
Hiring a roofing contractor from your local area is wise for a few reasons. Not only are you helping out local businesses, but consider you have an urgent leak or problem with your roof that needs fixing right away. If you used a contractor from out of town, it is highly unlikely they will be able to come and fix the problem in a timely manner. However, when you hire a local roofing contractor, they should be able to immediately (or at least quickly) come to your aid.
Do Check with the BBB (Better Business Bureau)
The BBB is the go-to website for checking a contractor's reputation. The BBB website offers details such as contact information, place of address and how long the company has been in business.
Do Ask for References and Examples of Past Roofing Work
References are vital when hiring a roofing contractor. If a contractor is unable to provide you with any references, be very wary. Likewise, if a contractor cannot show you samples of his or her work, be cautious. These days, many roofing contractors will have samples of their work online and if they do not, you can request some sample images via email.
Don't Hire the First Contractor You Find
It is advisable you speak to at least three roofing contractors before making a decision. When you rush to hire a roofing contractor, you are at a greater risk of being scammed or receiving poor quality workmanship. When comparing contractors, consider the following: years of experience, warranty, materials, labor, costs and fees.
Don't Be Shy – Ask Plenty of Questions
Before hiring a roofing contractor, it is important you ask a lot of questions. A professional and trustworthy contractor will be more than happy to provide you with answers. If you find a roofing contractor showing hesitation or impatience, it may be unwise to move forward with them. Example questions could include: Do you have a website? Can I see your license and insurance information? Do you have regular sub-contractors who work for you?
Don't Hire a Contractor Based on Just Price
While low-bids are appealing, they may be a sign that the contractor either offers poor workmanship, materials, or both. Generally, roofing scammers claim to have the best and most competitive price when in reality, they are trying to attract clients who will do anything to save money. However, a bad roofing job will cost you infinitely more in the long run than it would have cost to hire a professional and quality roofing contractor from the start. Also, do not confuse a low bid with getting a good deal. There are many quality roofing contractors out there who will provide excellent workmanship and materials and offer a great price. Do your homework and always check references and online reviews.
Don't Take Their Word for it – Get A Written Estimate
No matter how trustworthy you believe a roofing contractor to be, always get an estimate of the project cost and scope in writing. A written estimate is a form of contract that outlines everything that is involved in the project. Estimates should include information such as: project start and finish date, materials to be used, costs, guarantee of work and more.