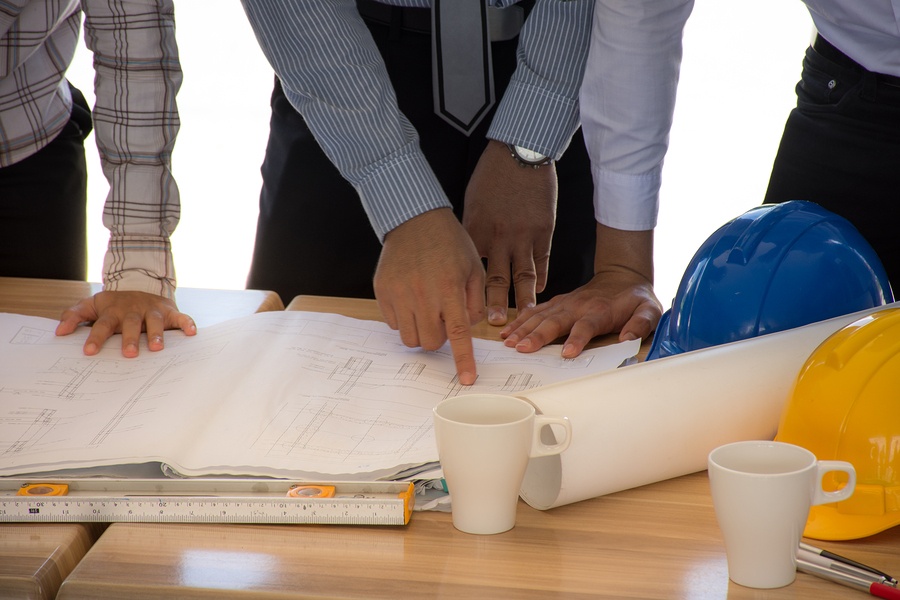 Making improvements to your home can be a huge undertaking. While home improvements can be very exciting, they can also turn into an expensive headache if you hire the wrong contractor. Choosing the right home improvement contractor is perhaps the most essential part of the entire home improvement process. That is why we have put together an article that outlines the steps you should follow if you want to find a highly respected home improvement contractor in Maryland or Virginia.
Ask for Recommendations from Friends and Family
Asking for recommendations from your friends and family is perhaps one of the best ways to find a respected home improvement contractor. By asking for recommendations from friends and people in your local area, you are able to get a better gauge of which home improvement contractors are reliable and professional, and which will offer you the best workmanship.
Check Credentials Online
Another way to find a respected home improvement contractor in the Maryland or Virginia region is to check their credentials with the Better Business Bureau (BBB) and read online reviews. The BBB lists all your local contractors and provides details such as contact number, address and how long the contractor has been in business. Reading online reviews is also another excellent way to find a respected home improvement contractor. In fact, 88% of consumers trust online reviews as much as advice from friends and family, so be sure to head online when searching for a respected home improvement contractor to get an accurate picture of the contractor and their work. Angie's List, Yelp, Houzz, Customer Lobby, Google and Guild Quality are all established and well respected review sites that you may want to browse.
Ask for License and Insurance Details
All respectable and professional home improvement contractors will be licensed and have adequate insurance. All contractors, regardless of whether or not they operate in Maryland or Virginia, are required by law to have a business license and insurance. You can use a contractor's license number to determine whether the contractor is operating legally, while the insurance certificate will prove that they contractor is covered in case anything goes amiss. Once you have created a short list of potential candidates, narrow your list down even further by requesting quotes from each candidate and make sure their license number and insurance details are included in the quote.
Written Quotes are Essential
Always ask for a written quote – the more detailed the quote, the better. A detailed quote will clearly outline all the materials and the particulars of the scope of work, incorporating what is and what isn't included. This way, you can easily compare quotes with different contractors and ensure you're comparing apples with apples. If the contractor only offers you a verbal agreement, walk away and find another contractor. Everything must be in writing. Furthermore, obtaining multiple quotes will help you save money when hiring a contractor, but just remember that cheapest rarely means best. When procuring quotes, request a provision that states you need to be notified of any changes or additions to what has already been agreed upon. This will save you from any unexpected costs when it comes to paying the final balance. Your quote should also contain information about warranties or guarantees on work performed and materials used.
Do Not Be Forced into Paying for Labor Upfront
If a contractor forces you to pay for the entire project upfront, be very cautious. While it is not unusual for a home improvement contractor to ask for money before beginning a job in order to cover the cost of materials and so forth, it is uncommon for a contractor to ask you to pay for the entire job upfront. This should be taken as a huge red flag and is not a contractor you want to be doing business with. It is an especially worrisome request if the contractor is from out of town, which is why it is always wise to hire locally.