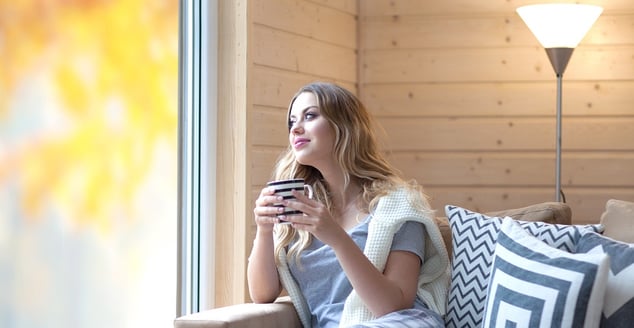 Fall is the perfect season to take care of some of the loose ends and make repairs and improvements around your home. One of the improvements that should rank high on your list is air sealing and insulation. Not only does quality insulation reduce your heating and cooling bills, it also makes your home more comfortable. To help you get started, here's what you should know about quality air sealing and insulation, for your home in Virginia's climate.
How Much Does Quality Insulation In Virginia Cost?
According to Manta, the average price a Virginia resident paid for insulation in 2016 is $433. However, the price may vary from $400 to $1700 according to Fixr. This may sound like a big difference (and it is!), that is because there are several factors involved in the calculation of the final insulation price. Here are some of them:
Type of insulation you choose
R-Value of the insulation
Other handy work needed to complete the project
Installation technique: Are you installing insulation in a new home or upgrading existing insulation?
For instance, if you opt for a complete attic insulation and air sealing, your cost may about $400 in a typical size home. But if you want to apply air sealing and insulation your entire home or if your home is large, you should expect to pay more. The same goes for the extra carpentry work that you may need to outsource.
For an attic to be insulated, the average price per square foot ranges between $1.50 and $3.50. That sounds great, but it's not everything you will need. Add to it an extra $70 per hour (the average price installers charge) and $75 per hour (the average price electricians charge). You are almost definitely going to need some electrical rewiring done if you want your investment to be future-proof. Other things your insulation project may entail are:
Repairing rotten wood (if needed)
Adding or extending central heating to the attic
Adding seals around chimneys and framing
Have a professional check for water leaks
Plumbing work
Of course, all these come at an extra cost. But there is no need to panic – everything depends on the current state of your insulation and home. However, it is advisable to get a contractor to evaluate your needs in order to get an accurate budget estimate before you begin the project.
Why Do You Need Quality Insulation In Your Home?
The quality of the insulation you need depends greatly on the area you live in. Virginia has a mild climate, which means that your needs for heating and cooling are moderate. Still, you need to make sure that the insulation you choose adheres to the minimum R-Value guidelines. You can read more about this here.
Aside from helping you with the heating and cooling of your home, quality insulation has the following benefits:
It can help you reduce heating and cooling costs by 20%
Air sealing and insulation reduce the energy consumption by 10%
Your home will have a greater resell value
It improves the durability of your home: insulation reduces humidity and, consequently, mold accumulation