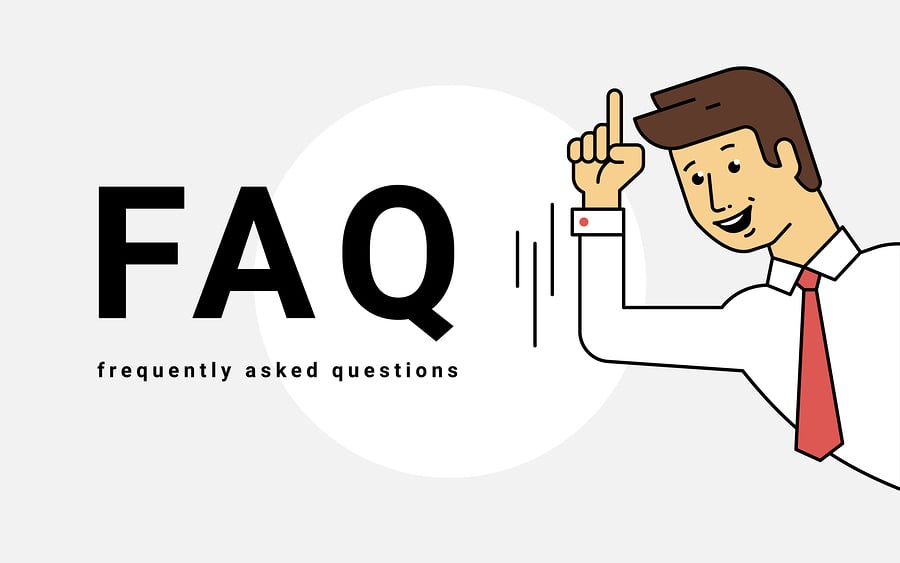 "New year, new you!" – or so the saying goes. Whether you are someone who enjoys jumping on the new year's resolution bandwagon or not, there is undoubtedly something refreshing about the start of a new year. Some people turn inwards and make personal life changes, while some take the time to think about outward changes and goals they want to achieve. For example, the beginning of a new year is a great time to take stock of your home and all the things on your to-do list. And, while the weather is still cold, chances are you are spending plenty of time cozying up indoors. If, however, your home still feels chilly despite the heating on full blast, it may be time to think about how your home's windows are faring. It just may be time to replace your windows to make your home more efficient and comfortable. Read on to find out the 6 most frequently asked questions about replacement windows. New year, new windows?
FAQ 1: What is a replacement window?
A replacement window is a window that is custom built to fit within the opening of an existing window. A window replacement contractor will build a window that will be able to fit exactly into the existing space, which can be installed without disturbing the interior or exterior areas around the window. And, because custom replacement windows are designed to fit perfectly, they offer the best energy efficiency, which saves you on energy costs. While you can install stock windows, this is generally not the best option. Standard windows may be cheaper to begin with, but other expenses like additional labor and disruption to your home greatly outweigh any cost savings.
FAQ 2: Do I need to replace my windows or can I just repair them?
In order to save on costs, many homeowners choose to repair their windows instead of replace them. While most of the time you are able to repair and restore old windows, it is often not worth the effort or the expense. In the following instances, it is best to replace your windows:
Pervasive rot
Existing windows are single pane
Fog or condensation in between glass panes
The window hardware is no longer manufactured
Repair would cause exposure to lead-based paint
FAQ 3: When is the best time to install window replacements?
Replacement windows can be installed year round, outside of extreme weather such as precipitation or very high winds. For an average whole home window replacement project, installation takes only one day. Effective, energy-efficient windows can help you save on energy costs year-round, so it does not matter what time of year you replace your windows. At Windows on Washington, our contractors are highly trained and skilled at replacing windows, meaning they will do what they can to minimize any heating/cooling loss during the replacement period.
FAQ 4: What type of replacement windows are available?
Depending on the space available, there are a number of different window types you can get, for example:
Bay and bow windows
Both bay and bow windows project out of the home, which is both stylish and adds extra floor space. In terms of appearance, bay windows are more suited to modern homes, while bow windows look great in older or more traditional style homes.
Picture windows
Picture windows are often larger than normal windows and provide a clear view of the outside. Picture windows are ideal for homes that look out into beautiful scenery, such as a nice garden, green valleys or mountain views. However, they do not normally open and are not suitable for rooms that need ventilation.
Double-hung and single-hung windows
Double-hung and single-hung windows are the two most common styles of windows. With single-hung windows, the lower sash moves up and down while the upper stash remains still. In double-hung windows, both the upper and lower sash can be lowered or raised. Both double and single-hung windows can easily be tilted inwards, which makes them easy to clean. You can read more about the types of replacement windows here.
FAQ 5: How much do replacement windows cost?
Cost is a major factor for many homeowners when it comes to window replacements. According to Home Advisor, prices per window can range anywhere from $300 to $700, with the average cost sitting at around $500. Installation costs, various options and upgrades (such as upgraded hardware, custom colors, paints and stain, triple pane, laminated or tempered glass, SDLs or grids between the glass, full screens, etc) and construction costs on top of this average can vary widely. The overall cost of the project will be highly dependent on the material you choose, the size and type of the window, and the contractor you hire.
FAQ 6: Do replacement windows really pay for themselves?
If you have already done some homework or even spoken to some contractors, you may have heard that replacement windows pay for themselves. While it is true that high-quality, energy-efficient windows will offer you savings on your monthly energy bills, the amount you will save can vary significantly based on a number of factors outside the scope of a typical window project. However, it is safe to say that expertly engineered and well-built windows will significantly lower a home's energy consumption. These energy savings over time will allow you to recoup your window investment, while also offering an increased value to your home.