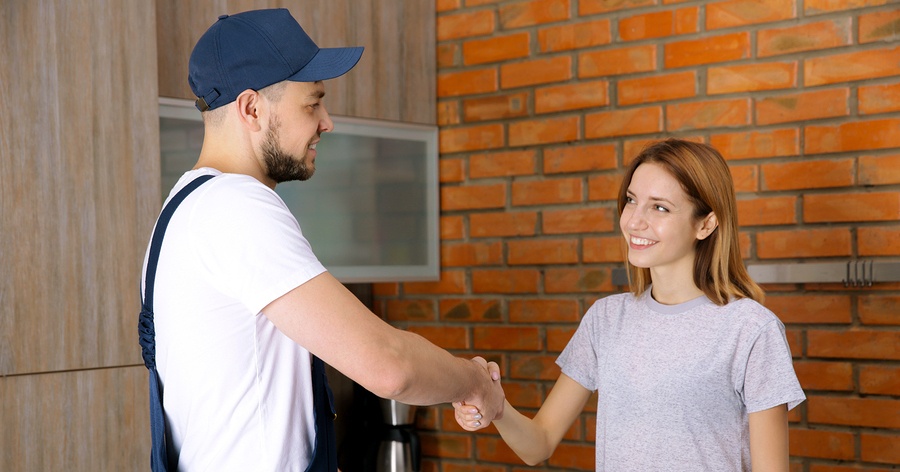 These days, new home improvement contractors are popping up left, right and center. And, while it is good for homeowners to have a wide variety of choice when it comes to selecting a home improvement contractor, too much choice can be overwhelming. While there are many home improvement companies out there, they each have varying degrees of experience and expertise, so it can be difficult to know how to choose the right home improvement contractor for your needs. The purpose of this article is to share our top tips for finding a trustworthy home improvement contractor.
But first we would like to say a very sincere Thank You to each and every WoW customer. Why? We are extremely pleased to announce that Windows on Washington has recently earned not one, but two awards for our outstanding work in the home improvement industry. If it wasn't for your trust in us, then this wouldn't be possible.
Recently we were named one of the area's best in the Northern Virginia Magazine's Best Home Improvement Contractors 2018 March issue. We were given this honor thanks to the readers who voted, and staff at Northern Virginia Magazine who vetted the votes.
Secondly, we have been listed as one of America's best door and window dealers by DWM Magazine for another year. This exclusive list ranks window and door businesses based on size and annual revenue, ranking in the nation's top 130 installers. This year, WoW came in at 104, which is another major achievement for us.
Here are our top 5 ways you can find a trustworthy contractor.
1. Make a Connection with Your Contractor
You will be opening up your home to your contractor, so it is important you feel comfortable with them. While it is important you allow the contractor to manage your project, it is equally as important you receive regular communications so you know what is happening, why and when. Also make sure you know who your contact is, should you have any questions you want to make sure you get an educated and prompt response.
2. Remember the Price Reflects the Quality
Generally speaking, the price reflects the quality of the workmanship. While it can be tempting to cut corners and seek out the most cost-effective solution, this may lead to more headaches and financial strain in the long run. When you're receiving quotes from various contractors ask for a written description of the materials and make sure you're comparing apples with apples. A low bid might be an indication that the contractor is using sub-standard materials. The best bid will be somewhere in the middle – not too costly but not too cheap that you think 'this is too good to be true.'
3. Get Everything Down in Writing
Before signing with a home improvement contractor, it is vital you get everything down in writing. The contract should include important details like: breakdown of costs and inclusions, payment arrangements, detailed project description, timeline, names of people involved and how to handle any unexpected costs should they arise. Be wary of contractors who cannot give you the details you require.
4. Ask About Past Projects and Experience
It's important, before you make your final decision on which home improvement contractor to use, that you learn about their experience and past projects. A trustworthy contractor will be more than willing to share this information with you, so make sure you ask the contractor about their experience in completing similar projects to yours, and ask to see pictures too.
Furthermore, ask your contractor about any awards or recognition for their home improvement work they have earned over the years. If they have, this is a reassuring sign that the contractor is trustworthy, professional and reliably consistent.
5. Read Online Client Reviews
Perhaps one of the best ways to find a trustworthy home improvement contractor is by reviewing their past client reviews. A contractor's past clients can provide you with an in-depth – and most importantly honest – review of the contractor's dependability, competence and trustworthiness. Most contractors will have an updated client review or testimonies page on their website. For the most honest client reviews read third-party review sites like; Angie's List, Yelp!, Houzz, Customer Lobby, Home Advisor, Google Reviews and Facebook Reviews as these can not be changed or filtered by the contractor.