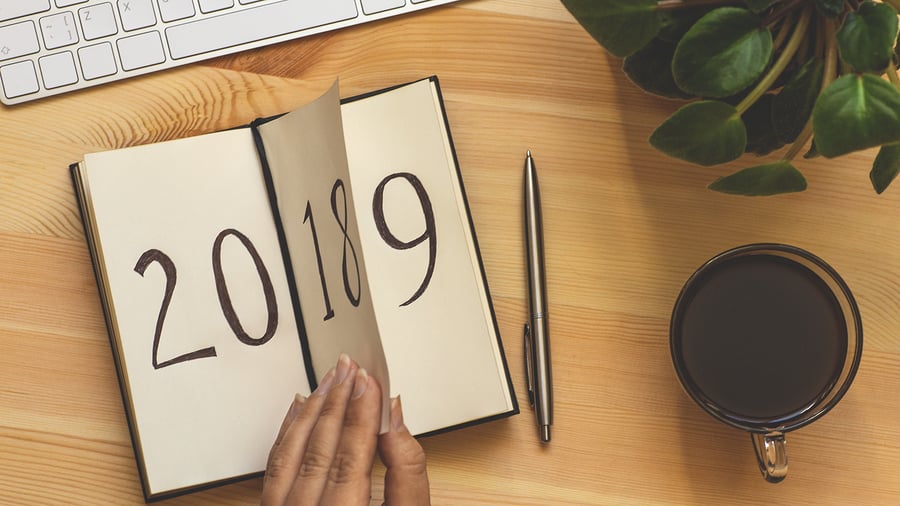 Happy New Year and welcome to 2019! If you are anything like us, every time January rolls around your head is bursting with home improvement ideas. Motivated by the start of a new year, January is a popular month for making improvements to your home. The truth is, our homes are constantly evolving projects. Not only do they change with wear and tear, but chances are your style evolves over time too, prompting you to make some changes to your home every now and again. Whether you have been in your home for many years or you have just moved in to a new place, we have no doubt there are a few things you are looking to update and improve this year. While some home improvements can be done yourself, others are best left to professional home improvement contractors. Below we have listed 4 home improvement projects for the new year that will not only make your house look and feel its best, but will also have a great impact on the overall value of your home.
First Things First … Consider Your Budget
Before you start any home improvement projects, it is important you consider your budget. Home improvement projects can easily add up without you even realizing. That is why before any work commences, you should sit down and write out a solid budget. Determine how much you are willing to spend on a project, and then give yourself a buffer for any unexpected problems or additional costs that may (and often do) arise. You will be able to save money by doing some projects yourself, while for other projects it is vital you hire a professional home improvement contractor, especially if it involves electrical, plumbing or risky carpentry jobs. Safety is the most important aspect of any home improvement job.
1. Replacement Windows and Doors
If you are looking to update the look and style of your home while also making it more energy efficient, you cannot go past replacement windows and doors. Unfortunately, many old windows and doors allow outside air to leak in and your conditioned inside air to leak out, which can be taxing on your heating and cooling system, and expensive for your wallet. However, when you replace your old windows and doors with replacement materials, this will no longer be a problem and will actually save you money on your utility bills.
2.

A New Roof
A new roof is not a typical home improvement project that springs to mind but it can actually significantly increase your home's market value. According to HomeAdvisor, the average cost of a new roof comes in at $7,500, with an even higher value boost of $8,150, or a 109% return on investment. And, not only does a new roof boost the value of your home and improve its curbside appeal, but it likewise makes your home much more comfortable to live in. This is because a new roof is less likely to leak and will unlikely need any repairs while you live there. Furthermore, you may like to consider investing in a cool roof, which can significantly reduce your energy bills.
3. A Minor Kitchen Remodel
Perhaps one of the most popular and exciting home improvement projects, a kitchen remodel not only enhances the appearance and functionality of your home, but it likewise offers a significant return on investment. Yet before you splurge all your savings on a major kitchen remodel, consider starting with just a minor one. The average cost recouped from a minor kitchen remodel is 81.1%. A minor kitchen remodel might include replacing laminate countertops with new laminate or quartz, updating the backsplash, swapping out old appliances for more energy-efficient models, updating your sink and faucet, adding wall coverings and replacing vinyl flooring with new vinyl or tile.
4. New Siding
Another home improvement project that offers a great return on investment is upgrading your home's siding. The average cost of new siding is $15,072, with the average resale coming in at $11,554, which is a cost recoup of 76.7%. Despite a great ROI, new siding significantly enhances the curbside appeal of your home, not to mention the right siding can help lower your utility bills and keep your home comfortable year round.