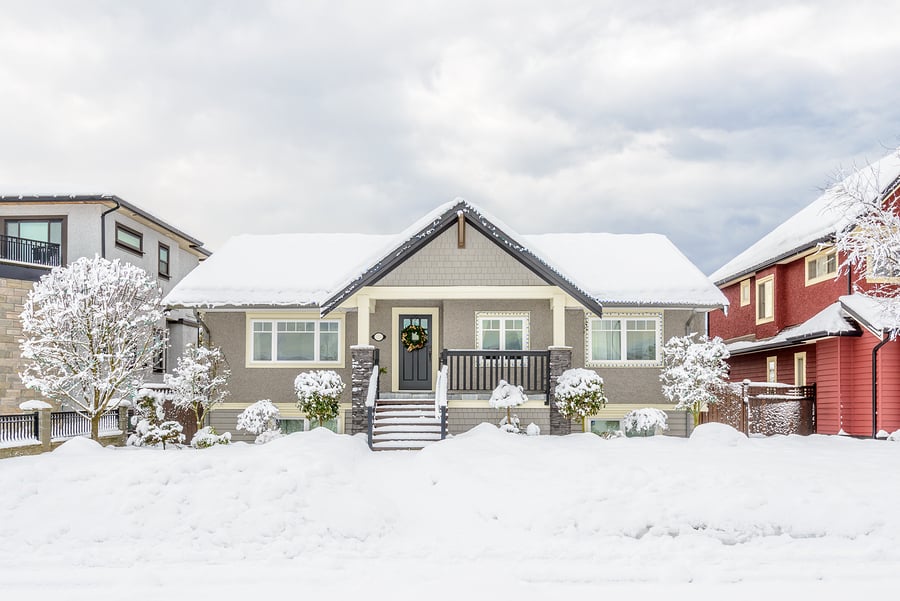 When building a house, everything has a purpose and function. Sometimes, the purpose is obvious. For example, everyone knows that windows are necessary for natural light, ventilation and insulation. However, some necessary components of a house are not so apparent. For example, have you ever wondered why your home needs siding? Or, perhaps are you curious as to what siding actually is and the benefits of siding? In this article, we will be covering what siding is, the purpose of siding, the benefits of siding, and why your home needs siding.
What is Siding?
Essentially, siding is any material that covers, protects or clads the exterior walls of a home or residential building.
What is Siding Made from?
Siding is made from a variety of materials, with some of the most common being vinyl, fiber cement, stucco, wood and brick.
What is the Function and Purpose of Siding?
Siding has two main functions. Firstly, it plays a vital role in protecting your home from the elements, as well as the security of your home. Siding protects your house from inclement weather such as rain, snow and wind, while also helping to keep your home properly insulated. The second function and purpose of siding is to give your house great curb appeal, which is very important if you plan on selling your home in the future.
Why Your Home Needs Siding
Without properly installed siding, water may enter your home and cause major damage like mold or foundational issues. And, given that many materials contract and expand with fluctuating temperatures, siding is often used to cover the joints of your house. If the joints are not fully covered or sealed, water and other forms of precipitation like snow may enter the home and cause extensive damage.
Siding also plays a vital role in lowering your energy bills. If your home is not properly insulated with effective siding, your heating and cooling units will be working that much harder year round, which inevitably will increase your utility bills.
The Benefits of Siding
Increased Curb Appeal
As mentioned, siding does not just protect your home from the elements. It also offers your home great curb appeal. As siding ages, it also fades and often gives your home a dirty look, which has nothing to do with how well you look after your siding – it just happens over time. When you install new siding, there are countless colors, profiles and textures to choose from. Not only does this give your home a new look and feel, it may also increase the value of your home when and if you decide to sell. In fact, 99% of realtors believe curb appeal is important when attracting a buyer, according to the National Association of Realtors' 2018 Remodelling Impact Report.
Good for the Environment
New siding is also good for the environment. From its durability to long lifecycles, to the energy efficiency it offers your home, if you want to help the environment, consider new siding. Vinyl siding has a particularly positive effect on the environment as it is made from raw materials and is easily disposed of at the end of its lifespan.
Financial Impact
If you are looking to lower your energy bills this year, consider installing new siding. Some upgrades to think about when replacing the siding on your home include adding insulation to your exterior walls. Insulation is vital when it comes to maintaining and running an energy efficient home and adding insulation to the wall cavities with blow-in insulation will help lower your utility bills throughout the year.
Repair Structural Damage
Old siding often allows water to leak into your home, which can potentially cause major structural damage. Sometimes this damage is noticeable, yet unfortunately, it is often not obvious until it starts showing up as cracks in the drywall. Oftentimes, it is unnoticeable without removing the siding or drywall to find the damage. When you replace your siding, it is often possible to fix any structural damage from the outside without disrupting the inside of your home. And, fixing the damage early on will help make sure you do not face costlier repairs in the long-run.