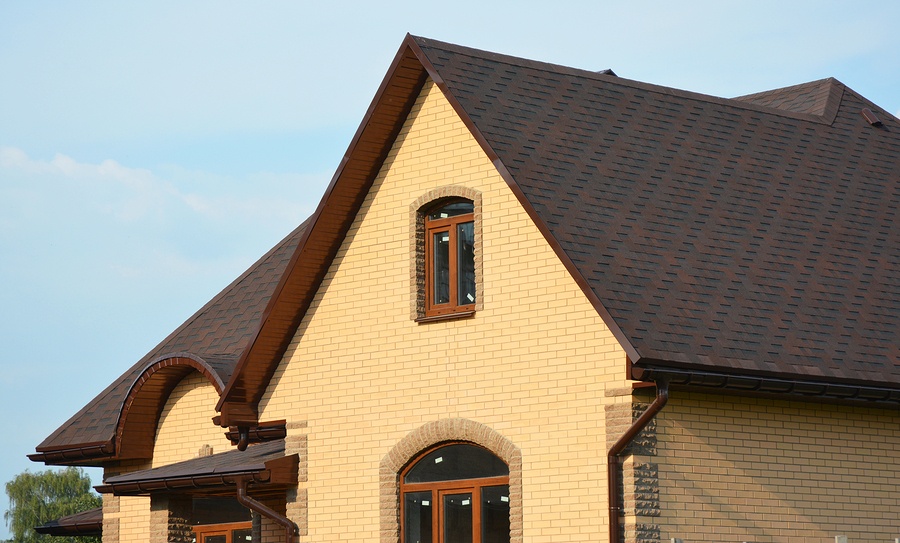 Whether you are looking to replace your roof or install a new roof on a new home, it is important you understand the different components and materials of a roof. Did you know a replacement roof is one of the best home improvement investments a homeowner can make? A new roof does not merely improve the look of your home. It also increases its energy efficiency, and adds a significant amount of value to your house. Not to mention a new roof provides an excellent return on investment, as well as increased safety and comfort. However, before you begin the process of replacing your roof, it is worthwhile taking the time to research and learn about the different roofing components, as well as the roofing materials available to you. In this article, you will find some useful information to help you get started.
Why Roofs Are Fundamental for Your Home
The main function of any roof is to protect your home from elements like wind, hail, rain, snow and ice. That is why it is important you have a functional and sturdy roof that will keep your family, and your home, safe from inclement weather. Below you will find a short summary of the five major components of a roof, as well as information about the most popular roofing materials.
The 5 Major Components of All Roofs
Roof Coverings
Roof coverings generally include shingles, tile, slate or metal, as well as an underlayment that shields the sheathing from exposure and weather.
Sheathing
Sheathing is the boards or sheet materials that are attached to your roof's rafters to cover the house.
Structure
The structure of a roof is made up of rafters and trusses, which work to support the sheathing.
Materials
Materials such as 'flashing' are installed into a roof system's various joints and valleys in order to prevent water leaking into the home.
Additional Elements
Additional elements that make up a roof include its shape, slope and layout, all of which influence a roof's ability to drain water.
The Most Common Roofing Materials
Now that we have a better understanding of the different components of a roof, let us take a look at some of the most common roofing materials.
Asphalt Shingles
Asphalt shingles are possibly one of the most commonly installed roofing materials thanks to their low cost, easy installation, robustness and color choices. Asphalt shingles come in 3-tab shingles or thicker laminated 'architectural' shingles. They typically consist of paper fiber mat or fiberglass. However, some disadvantages to asphalt shingles is that they offer a lower insulation value and a smaller lifespan than other roofing materials on the market.
Metal (Steel, Aluminum, Tile, and Copper)
Metal roofing comes in a variety of styles and emulates the look of traditional roofing coverings like shingles, slate and tile. Metal roofing comes in copper, aluminum and stainless steel. Furthermore, they are often comprised of a large amount of recycled materials, making them the optimal choice for environmentally-conscious homeowners. Metal roofs provide high solar reflectance and great durability, and last almost twice as long as wood or asphalt roofs. They are also tend to be much lighter and more resistant to inclement weather than other roofing materials.
Wood Shingles and Shakes
Wood shingles and shakes are another popular roofing material choice. They come in a variety of woods, including: cedar, redwood and pine. Wood shingles are cut using a machine, while wood shakes are cut by hand, which provides a more authentic and rustic look. In terms of the environment, wood is a natural product and therefore much eco-friendlier than other roofing materials. However, maintaining wood shingles and shakes can be a bother for many homeowners due to its poor fire rating and susceptibility to rot, pests, splitting and mold.
Clay and Concrete Tiles
Clay tiles are highly durable and non-combustible, making them the ideal roofing material for many homeowners. On the other hand, they are generally quite heavy and often require extra roof framing. Additionally, clay tiles are available in lighter colors, which reflect more solar energy. Concrete tiles are also a popular choice amongst homeowners thanks to their versatility; they come in many colors, shapes and textures, providing homeowners with ample choice. Both clay and concrete tiles are fire-resistant, excellent insulators and highly wind-resistant.