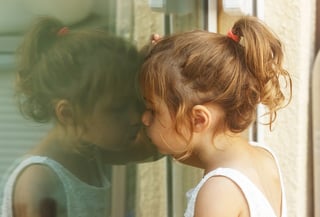 Selecting replacement windows is one of the biggest decisions a homeowner can make. New windows are a long term investment in your home, and quality, affordability and energy efficiency should be at the top of your priority list.
Over the next month, we will be presenting a four part series examining the key components of window performance. Our aim is to help you make an informed decision when selecting custom replacement windows from different manufacturers that will suit your home, budget and lifestyle.
Part One: Visible Transmittance
It may seem an obvious question to ask: but can you see through the window? Typically of course you can. However, visual clarity can vary and people often answer that question by saying 'yes, but…'
Although we may be able to see through the window, dark spots and tints can affect the visible transmittance (VT) of your windows, and therefore your ability to see clearly through it.
VT is a way of measuring the amount of visible light transmitted through a window. A product with a higher VT transmits more visible light. VT is typically determined by the thickness of the frame and sash, but the coating or tint on the glass can also block some of the light and will affect VT ratings. The VT you need for a window, door, or skylight should be determined by your home's daylighting requirements and/or whether you need to reduce interior glare in a space.
Many vinyl replacement windows have wide profiles that significantly reduce the overall amount of glass in the unit. Also, depending on the manufacturer's application of Low-E (low emission) coating, the glass can have a dark appearance. While it's obviously important to test if you can properly see through a window, the more important question to ask is: 'Does the window have narrow profiles and maximum glass?'.
Windows on Washington offers one of the market-leading products the combines high VT with strength and affordability. The Okna 500 is one of the narrowest profile frame windows available (second only to the Okna 800). Using a proprietary design, we achieve spectacular VT without compromising on the structure's overall strength. The 500 can withstand winds over 170mph, while its 800 counterpart can tolerate winds beyond 190mph.
Glass Clarity
The Okna 500/800 windows also make for a great thermal choice using just two applications of Low-E (low emission) coating. With less Low-E, the Okna's feature less tint, allowing more light and a clearer view without sacrificing efficiency.
Many companies say that three coat Low-E is the most energy efficient, which is true for climates such as Texas and Florida. But repeated studies have shown that three coats of Low-E is actually counterproductive in the Mid-Atlantic region. The additional coat blocks out too much of the sun's warming rays and eliminates passive solar heat, which is essential to warming your house in cooler weather. The result is a net loss of energy efficiency, particularly in cooler months.
Contact us to find out more about Okna windows, or for a VT assessment of your current windows and a discussion about what options might be best for you.
Make sure you have subscribed to this blog to receive the next article on window performance, thermal efficiency.