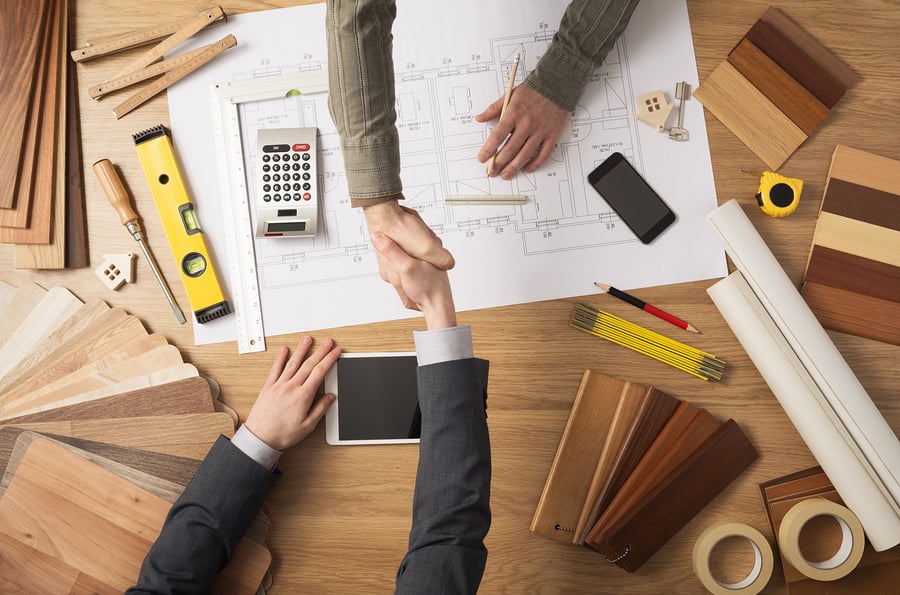 Remodelling, upgrading or adding to your home are all exciting things. However, your dream home improvement project can quickly crumble if it is not carefully planned and managed. Luckily, we have a few tips and tricks to help you manage your home improvement project, from conception and ideas right through to hiring the right contractor and staying on schedule.
Write All Your Ideas Down
This might seem obvious, yet writing lists is paramount when it comes to managing your home improvement project. The most important list, however, is your scope of work document. Your scope of work should detail everything that needs to be done, from start to finish. The contractor you hire for the job should also receive this list so they are aware of your goals and requirements. They should be provided with all the necessary information, so you end up with the home of your dreams. Furthermore, having a detailed scope of work list makes it easier for obtaining quotes for your home improvement project, and you will also know it is a fair comparison as all the contractors will issue a quote based off the same criteria.
Hire the Right Contractor
This is possibly the most important step when it comes to making sure your home improvement project turns out exactly how you envisioned. Ideally, you should hire a contractor based on a referral from a friend or neighbor. If that is not possible, check the contractor's references online. A visit to Yelp, Angie's List, BBB, Houzz, Home Advisor, Porch, Facebook and similar websites will show you which contractors care about their reputation and repeat business. Remember that a reputable contractor should have all the necessary insurances and licenses – so be sure to check these as well. Do not be afraid to shop around to find the perfect fit for you and your home.
Get on the Same Page
Once you have selected your contractor, it is important that both of you are on the same page about the project deliverables and timeline. Having a detailed schedule and project timeline with your contractor is important so you know what is happening and when. This way you can make sure that you are organized with anything the contractor needs from you beforehand to ensure there are no delays in the project and everything runs smoothly.
Become a Pro Planner
Always try and finalize any concepts or ideas before commencing work, rather than attempting to do it as the project moves along. The whole process will be much more enjoyable if you have a plan in mind before you begin. If you do not plan beforehand, you may find your options are restricted based on work that may have already taken place. However, also know that sometimes plans need to be changed, so be open-minded and always listen to the advice of your contractor.
Have a Contingency Plan
Even with detailed lists, plans and the right contractor on the job, sometimes issues arise that cannot be helped. For this reason, it is wise to factor in a 10 per cent contingency within your budget. You never know what may be lurking behind your walls when you go to install insulation, or what pests might have made a home inside your roof. When carrying out a home improvement project, it is a good idea to expect a curve ball or two and not let issues that arise deter or dishearten you. Rarely do home improvement projects go exactly to plan, so take a breath and know that with a positive attitude and the right contractor, any mishaps that occur will be dealt with swiftly and professionally, leaving you with the home you always dreamed of.