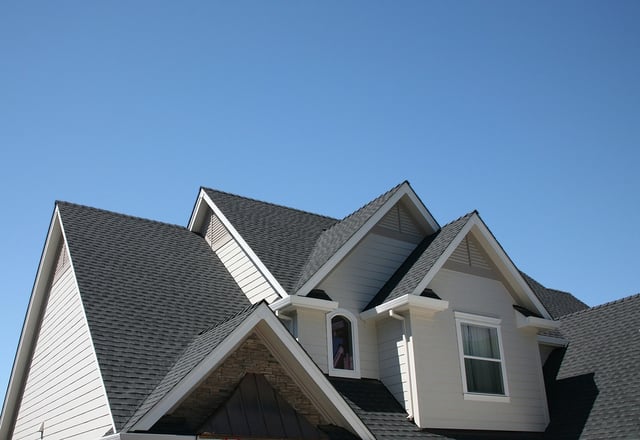 An aging roof will begin to show telltale signs that it might be time to consider replacement. Many homeowners think that the lack of any active or visible leaks means their roof is 'good enough'. Not so. The optimal time to replace a roof is before it begins leaking. When your roof begins to show the following signs of major wear, it is time to start shopping for a new roof. This way, you have adequate time to carefully consider your options and properly qualify a roofing contractor. Looking for the signs that a roof has worn beyond repair can save you money, extensive emergency repairs, and homeowner headaches down the road.
Leakage
A roof leak is a serious sign that your roof must be repaired, and more often than not, replaced. Ignoring roof leaks or doing a quick, band-aid fix puts many of the other parts of your home at significant risk. If you spot a leak or have repeatedly repaired the same leak without success, you should have a complete, professional inspection to identify the cause. Sometimes, if a specific reason can be found for the leak, the roof can be repaired and made sound. What may at first appear to be a roof leak may often point to a flashing issue. Without sound, tight flashings around all of the areas of your home including chimneys, vents, skylights and junctions, incoming water can cause damage to walls, ceilings, insulation and electrical systems.
Rain Slots and Notches
When it comes to your roof, leaking is certainly a bad sign, but it isn't the only sign. If you have a roof with asphalt or fiberglass shingles, take a look at the rain slots (notches) between the tabs. If the notches are significantly wider than they are on new shingles, are rounded off on the corners, or the surface of the shingles is bent, warped, cracked, curled or dented, it is a good idea to have a complete inspection of your existing roofing system to identify how much life is left in the materials.
Shingle Granules
Another sign that your roof has seen better days is a build up of shingle grit and granules in your gutters. The older the shingles get, the more cast off granules you will see. Likewise, if you inspect your shingles, and see much of the asphalt layer peaking through the colored granule coating, your roof is at the end of its life. If your roof is metal, note any damage, rust or loose panels. For roofs constructed from tile or wood shingles, damaged or loose shingles indicate it is likely time to replace your old roof. If you have a flat roof, fish mouth seams and UV degraded surfaces indicate that replacement is in the near future. A careful and educated inspector can likely diagnose these signs of aging and tell you how much life is left in the roof.
Storm and Other Damage
It is possible that your existing roof is not very old but has suffered some severe weather damage. This could simply be the result of a very strong storm, or could be cased by improper installation of the existing roof system or construction with substandard materials. In these cases, you should examine any warranties you have and ask your insurance providers about coverage. Start doing your homework with regard to roofing systems so you will'll be ready to make an informed decision when the time comes.
Light and Sagging
If you can see light shining through your roof, it is a sure sign that an upgrade is needed. It is a clear indication that the shingles and materials have worn away, and your roof is in a compromising situation that needs to be addressed quickly before a bigger problem develops. Similarly, sagging is a sign that your roof has developed soft spots and may even appear as a different color. Sagging is typically a symptom of water damage and is a sign that the structural integrity of your roof has been compromised.