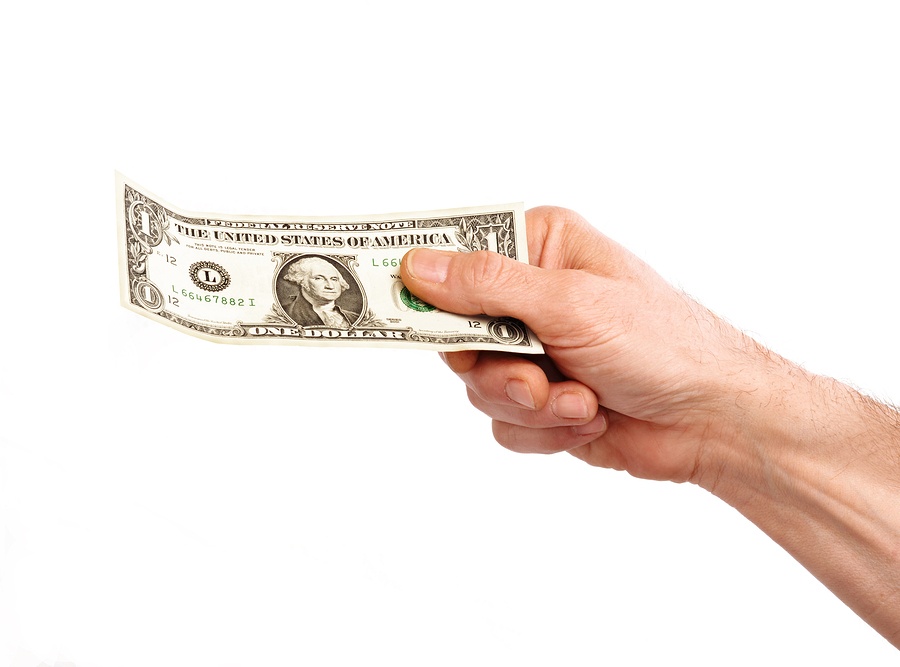 Have you ever heard of the $1 bill test? The premise is that you shut a door or a window on a $1 Bill. If you can remove the bill with little or no resistance, it's a sign that air is leaking out — and you're losing money.

The science behind it may be open to speculation. But this little experiment teaches us a more significant lesson: that there are simple things we can do around our homes to assess our energy efficiency — or inefficiency, as the case may be.

Most homes experience a phenomenon called 'air leakage.' This occurs when outside air enters, and conditioned air exits your home. Reducing that leakage is a cost effective way to reduce the heating and cooling costs of your home.

But there are benefits beyond energy efficiency too. Air leaks lead to elevated indoor humidity, especially in attics and basements. This can lead to mold deposits, and cause the structural elements of your home to warp and rot.

But how do you find those pesky little leaks? The US Department of Energy has the following advice:
Visual Inspection
On the outside of your house, inspect all areas where two different building materials meet, including:
Exterior corners
Water faucets
Siding and chimneys
Foundation and bottom layer of bricks or siding
On the interior, inspect:
Electrical outlets
Door and window frames
Attic hatches
Cable TV and phone lines
Electrical outlets
Building Pressurization Test
If you are having difficulty locating leaks, you may want to conduct a basic building pressurization test to increase infiltration through cracks and leaks, making them easier to detect. Here's how:
Turn off all combustion appliances such as gas burning furnaces and water heaters on a cool, very windy day.
Shut all windows, exterior doors and fireplace flues.
Turn on all exhaust fans that blow air outside, such as your clothes dryer, bathroom fans or stove vents, or use a large window fan to suck the air out of the rooms.
Light an incense stick and pass it around the edges of common leak sites. Wherever the smoke wavers or is sucked out of or blown into the room, there's a draft. You can also use a damp hand to locate leaks; any drafts will feel cool to your hand.
The Flashlight Test
At night, shine flashlight over all potential gaps while a partner observes the house from outside. Large cracks will show up as rays of light, although smaller cracks may be harder to see.
For A More Detailed Picture, Ask The Experts
Finding those cracks can be tricky business. That's why at Windows on Washington, our experts use advanced technology to find the areas in your home where air leakage is occurring and then create a comprehensive solution to seal those areas. Once your home has been properly sealed, you will enjoy many years of energy efficiency and savings along with an improved comfort level throughout your home.