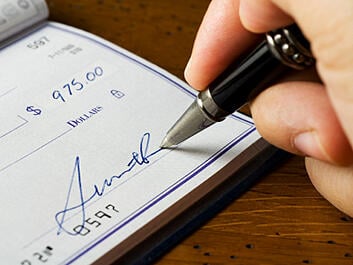 Ah...the million dollar question!
It is the single most frequent question we field...but unfortunately, there's no easy answer. To put this in context, how would you answer if asked "how much does a new car cost?" You might say there's too large of a range to quantify. For argument's sake, we'll attempt to generalize. However, there is a considerable variation in cost based on the options, upgrades, manufacturer, warranty, performance, and brand recognition. For the sake of our general analysis, let's also assume that the window will be installed by an established, reputable and capable contractor similar to Windows on Washington.
Vinyl Windows
Because the majority of homeowners choose vinyl replacement windows, we will use that as our baseline. The range for an installed high quality vinyl window starts around $500 on the low end of the spectrum and climbs to $900+, depending on options, upgrades and installation type. We're talking about a reasonably solid unit here - not cheap, vinyl junk - because in Northern Virginia, home values can be negatively impacted when low quality materials are used.

What about advertisements promising a $189 vinyl window installed, you ask? Don't be fooled. While it is theoretically possible to have the absolute cheapest product slapped into an opening for that price, it is no way close to representative of 99% of all vinyl window installations. This is nothing more than a dodgy marketing ploy to begin a sales call, then "upsell" the homeowner with exterior trim, Low-e glass and grids. Suddenly, that low quality $189 window marketed as a "great deal" is now over $400!

Fiberglass and Composite Windows
Fiberglass and windows made from other composite materials will cost a premium, even when compared to a high quality vinyl counterpart. Homeowners should expect a price tag of approximately 1.5x the cost of a quality vinyl equivalent, or $750 - $1,350 per unit.

Wood Windows
The dream of many a homeowner, high quality clad wood windows will come at a 2 - 2.5x premium when compared to high quality vinyl, or roughly $1,000 - $2,250. We've even had experience with one premium wood window which cost $8,000 per opening! Granted, that was for a historically accurate replacement, but you get the idea. Wood windows are out of budget for many homeowners.

Across the Board Options and Installation Costs
The ranges we've presented are somewhat vast to accommodate for the numerous options, upgrades and installation variables that come with a vinyl, fiberglass or wood window replacement project. Material costs vary due to many variables, including: Low-e glass with Argon or Krypton, custom colors, laminates, tempered glass, double vs triple pane, hardware, screen type, grids and the size of each unit. Labor expenses are impacted by: metal or vinyl window removals, drywall cutbacks, wood rot, mulling, interior trim work, threshold repair and extra capping. A properly detailed quote will break out the cost of each option so the consumer can decide which upgrades deserve their investment.

If you'd like a quote on your vinyl, fiberglass or wood window replacement project, click on the link below and a Windows on Washington expert will be happy to present you with a no-pressure, itemized and detailed quote.